twoColumn twoRight
EXECUTIVE DIRECTOR CAITLÍN DOHERTY RECOGNIZED AS ULTIMATE CEO
August 17, 2023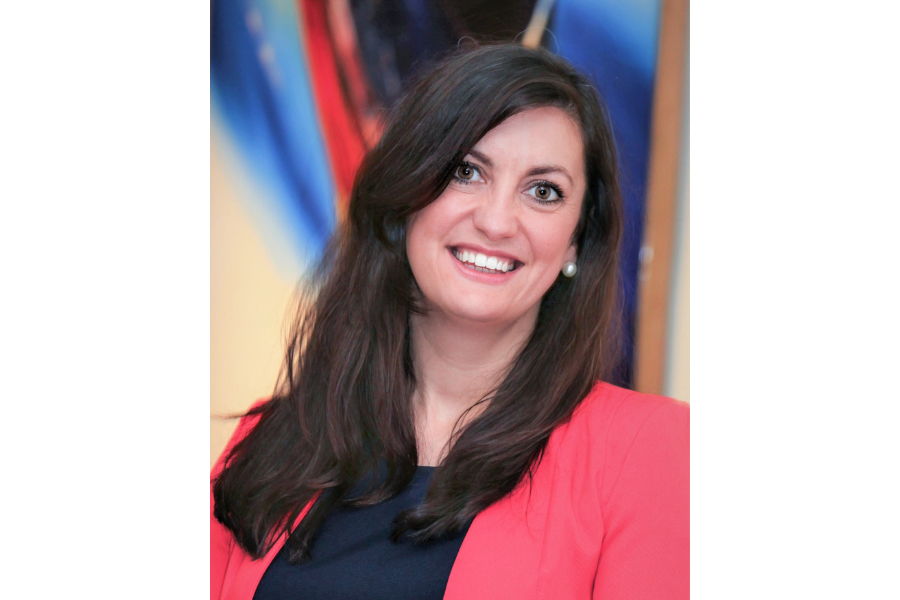 Local arts leader and Executive Director of MOCA Caitlín Doherty has been selected by Jacksonville Business Journal as an Ultimate CEO honoree. She is among 25 individuals being recognized for their stewardship and community involvement. Ultimate CEO has been awarded by the Jacksonville Business Journal for more than a decade, and this year received a record setting number of applicants. The honorees will be celebrated at an event in October as well as in a special section of the Jacksonville Business Journal, spotlighting what they have accomplished in their careers, what they have learned along the way, and what they see on the horizon.
"I feel privileged to be part of this amazing community and such an impactful organization. As the museum approaches its 100th anniversary year and we explore our history more deeply, my time as one of many who have had a hand in getting the organization to this moment comes into sharper focus. I am honored, but the recognition should truly lie with the incredible museum team, Board of Trustees, and community supporters who steward our mission each and every day."
Doherty has engaged with artists, students, and communities around the world throughout a career that spans Scotland, Ireland, Qatar, and the United States. She joined MOCA Jacksonville as Executive Director in March 2017. During her time with the museum, Doherty has ushered the organization and its staff through many phases and challenges and has worked to position it as a world-class art institution that not only serves the Jacksonville community but provides a stimulus and creates an energized destination for Downtown Jacksonville to build upon, driving tourism from regional, national, and international travelers. Institutionally, she strengthened the museum's administrative framework, financial and fundraising structures, and strategic direction.
Along with Doherty, president of the University of North Florida Moez Limayem was also selected as an Ultimate CEO, showcasing the strength of leadership throughout the university. MOCA is a cultural institute of the University of North Florida, which highlights the museum's focus on education and broadens its impact on the local community and beyond.