oneColumn
Venue Rentals
HOST YOUR EVENT AT MOCA
MOCA Jacksonville is an ideal setting for any event. With a campus in the heart of downtown, just steps away from James Weldon Johnson Park, MOCA offers a variety of large indoor spaces in a historic building and a backdrop of contemporary art that elevates any event.
We invite you to schedule a personal tour of our spaces. Please contact our Events team at mocaevents@unf.edu or 904-620-3226 to schedule your tour or to request more information about our event rental opportunities.

SOULFULL EATS CATERING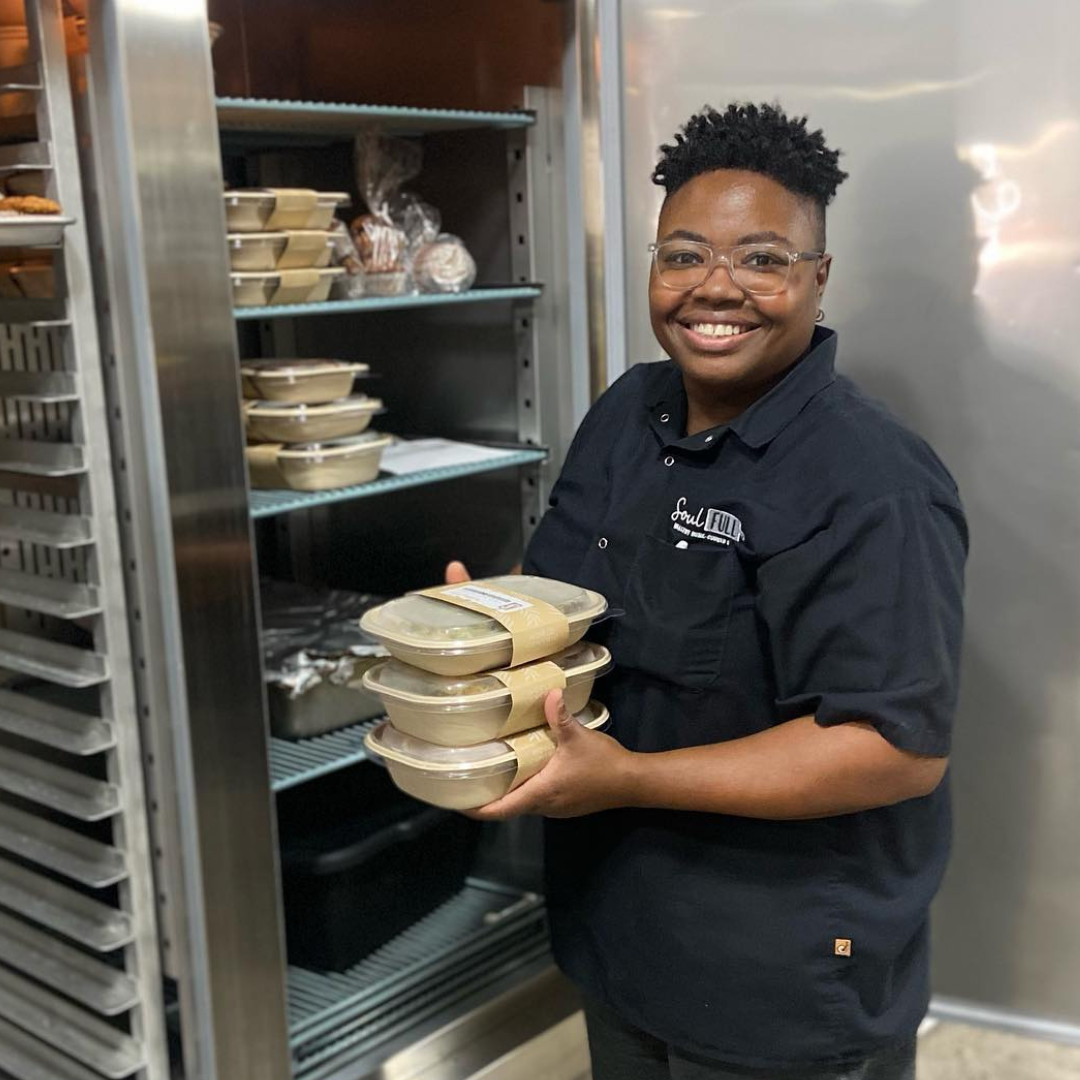 Whether you are hosting your event at MOCA or elsewhere, SoulFULL Eats offers high-end catering that will make your event stand out. SoulFULL Eats uses local, seasonal ingredients to creates deliciously memorable dishes that will delight even your foodiest of friends. All catering services can be customized to accommodate taste and budget preferences.
SoulFULL Eats offers high-end catering for events for 20-500. Owner and Chef, Shantrell Mixson uses her 15+ years in the fine dining industry to create craveable culinary experiences that you and your friends will chat about for years! Locally sourced, high-quality ingredients inspire each menu design, and all menus can be tailored to fit your taste and budget preferences. Passed, plated, buffet, and boxed service options are available. Events big or small, we love them all and we can't wait to work with you!
SoulFULL Eats is driven by a commitment to sustainability and a goal to minimize waste and environmental impacts. More than 30% of their ingredients are sourced from local farms and fully compostable packing is used for their weekly meal kits.
PRIVATE EVENTS
Celebrate memorable moments with loved ones, immersed in artful experiences like no other. 
Birthdays
Anniversary Parties
Graduation Parties
Baby Showers
Bar/Bat Mitzvah
Proms
Family Reunion
Theatrical performances
Film Screenings
And more!
CORPORATE EVENTS
Step out of the office and into inspiring art galleries that can become the backdrop for early morning seminars to after work happy hours. MOCA offers audio-visual services, private tours, and team building activities that create engaging experiences during staff retreats. 
Meetings
Seminars
Retreats
Networking Events
Galas
Fundraisers
Holiday Parties
And more!
WEDDINGS
Celebrate a union between loved ones and immerse guests in a contemporary cultural experience. The galleries at MOCA are always showcasing new exhibitions and installations, so your event will boast an exclusive and memorable setting. 
Ceremonies & Receptions of many sizes
Rehearsal Dinners
Wedding/Bridal Showers
Engagement/Bridal Shoots
Vow Renewals
PHOTO SESSIONS
Find perfect light and unique backdrops in our galleries, which can be booked for an engagement shoot, graduation photos, professional branding and more. Photographers must schedule an appointment for photoshoot access. Photography sessions are not permitted without an appointment. 
RENTAL SPACES
All rentals are based on a four-hour rental that includes set up/breakdown. Any of the spaces below can be combined to create a unique venue for your event. All spaces and capacities may change based on current exhibitions and installations and how they occupy the galleries.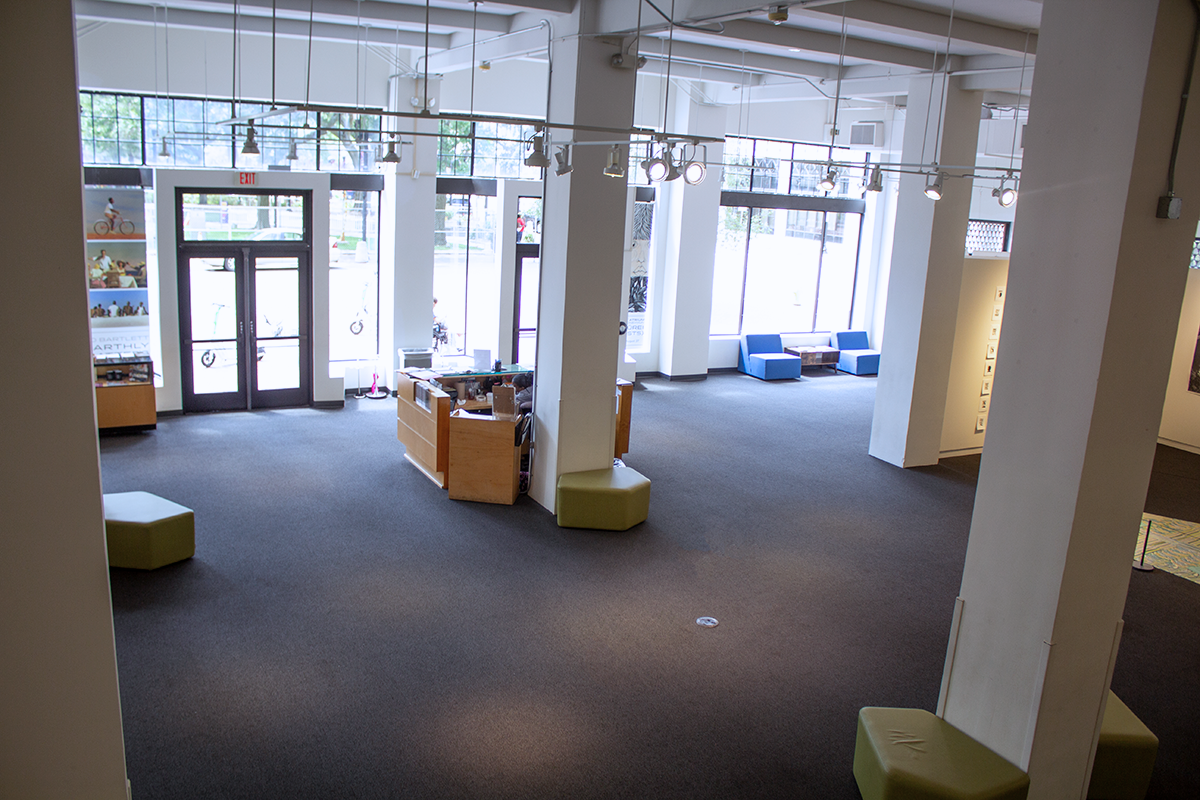 TERESA & ARTHUR MILAM LOBBY
Capacity: 190 seated, 300 standing
The lobby has a wide expanse of glass looking out to beautiful James Weldon Johnson Park. Perfect for an intimate seated dinner or standing reception.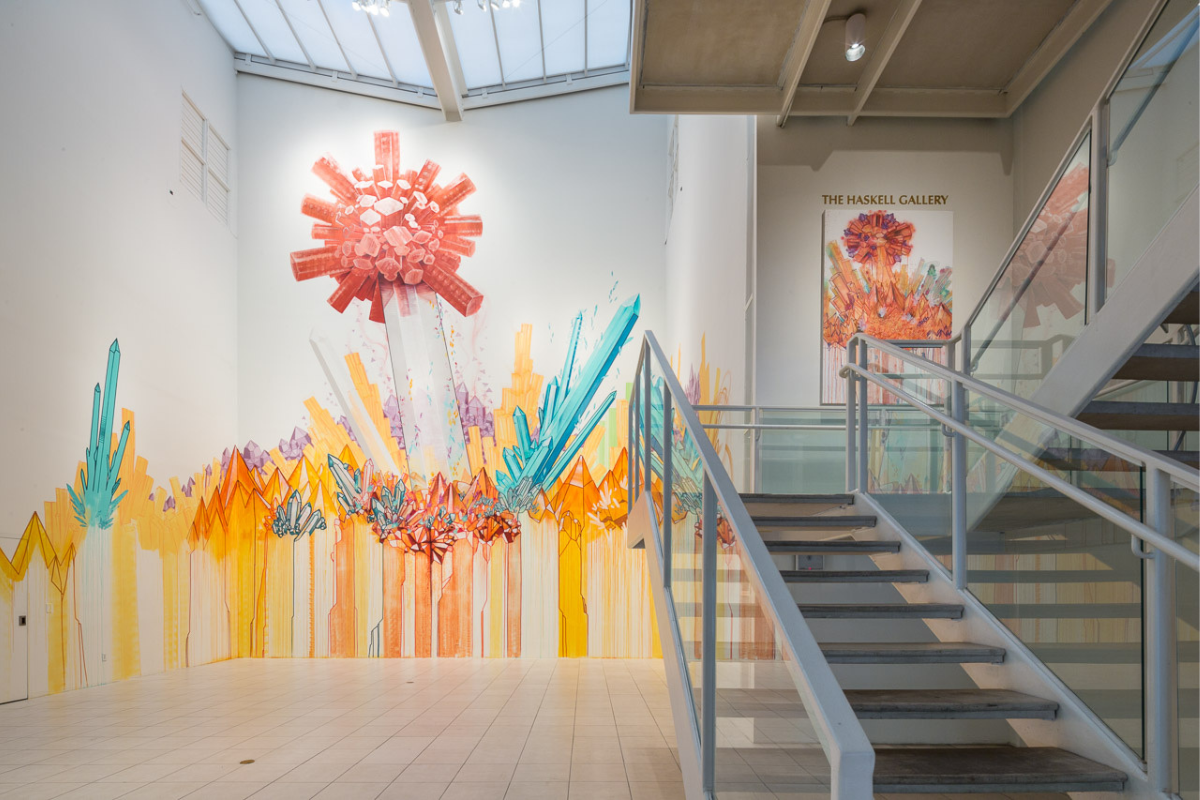 HASKELL ATRIUM GALLERY
Capacity: 25 seated, 50 standing
The three-story Atrium Gallery is a favorite spot for elegant dinner parties or cocktail receptions. The availability to rent this space is based on the current installation and how it occupies the Atrium.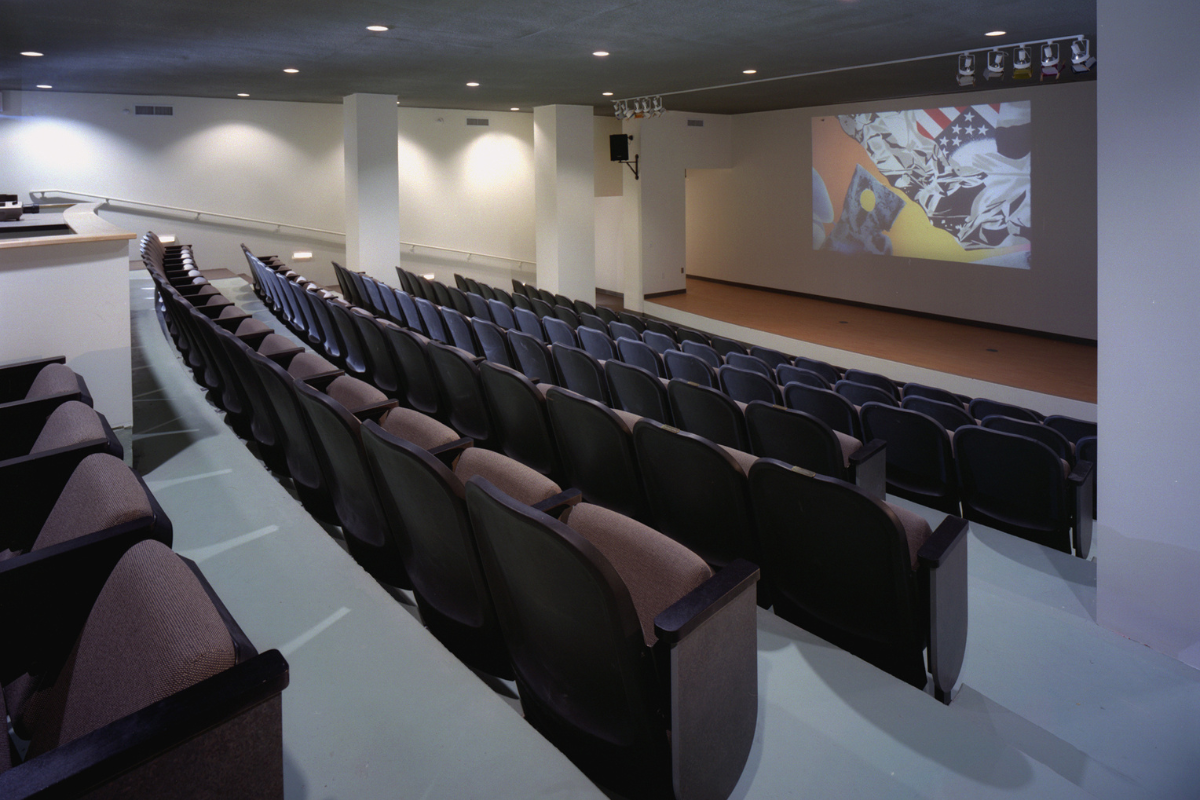 MOCA THEATER
Capacity: 125 seated
The intimate auditorium is perfect for panel discussions and lectures, film screenings, corporate presentations, and performing arts.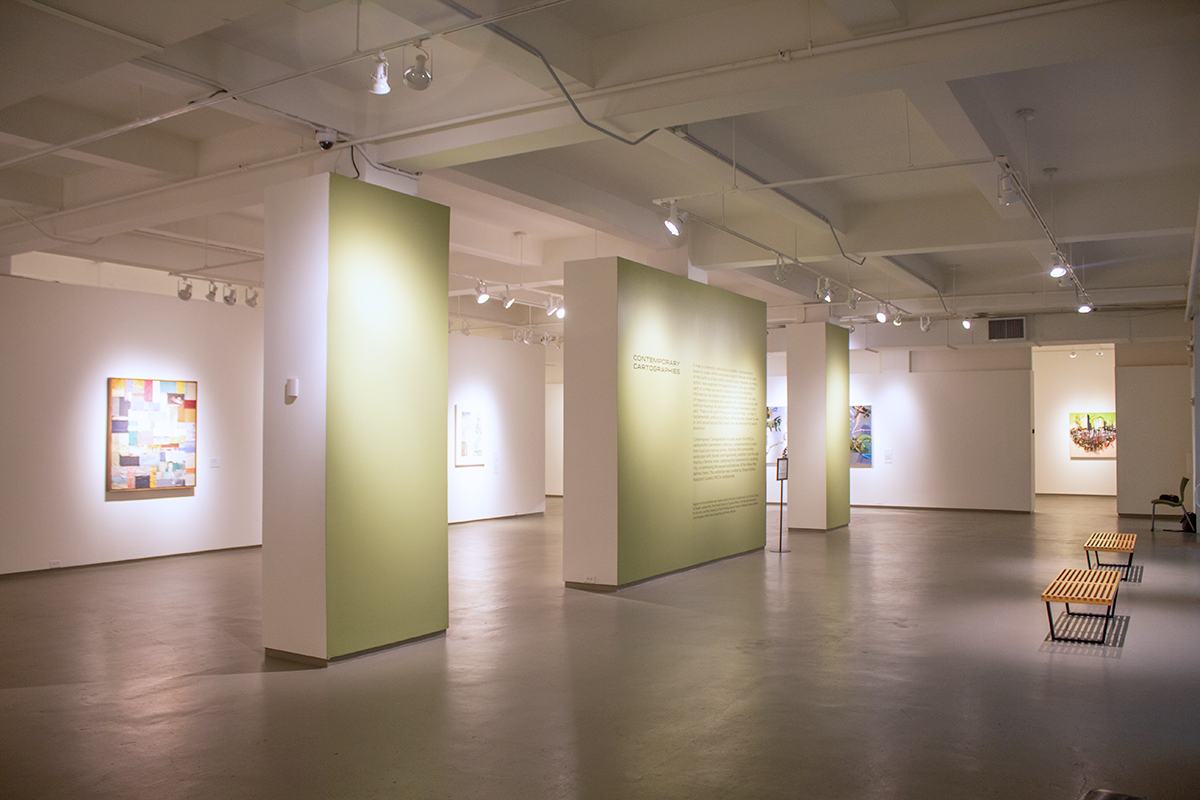 PERMANENT COLLECTION AND DAVID A. STEIN FAMILY GALLERY
Capacity: 75 seated, 100 standing
MOCA Jacksonville's Permanent Collection and David A. Stein Family Gallery, located on the second floor of the Museum, can be combined with the rental of the Atrium Gallery and lobby. Guests may enjoy viewing the works of art, although food and drinks are not permitted in the galleries.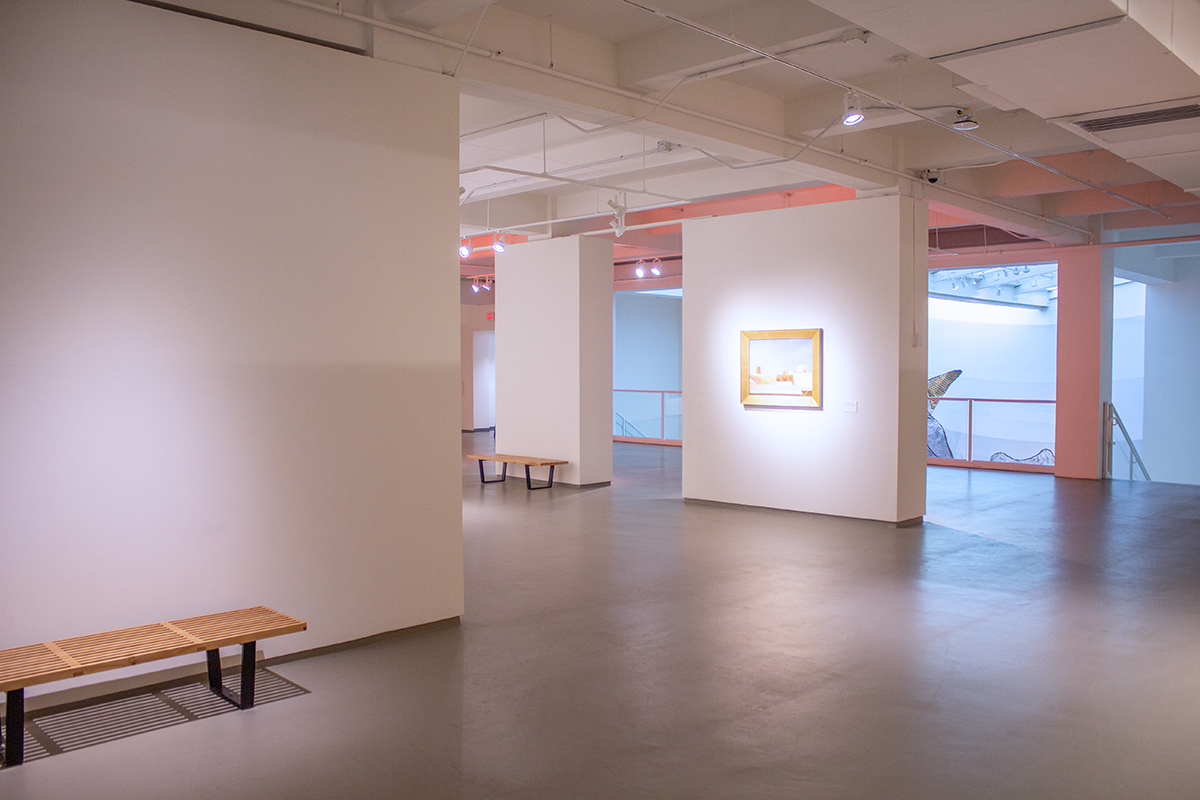 FEATURED EXHIBITION GALLERIES
Capacity: 100 standing
The Museum's featured exhibition galleries are located on the third floor of the Museum and can be combined with the rental of the second floor, the Atrium Gallery, and lobby. Guests may enjoy viewing the works of art, although food and drinks are not permitted in the galleries.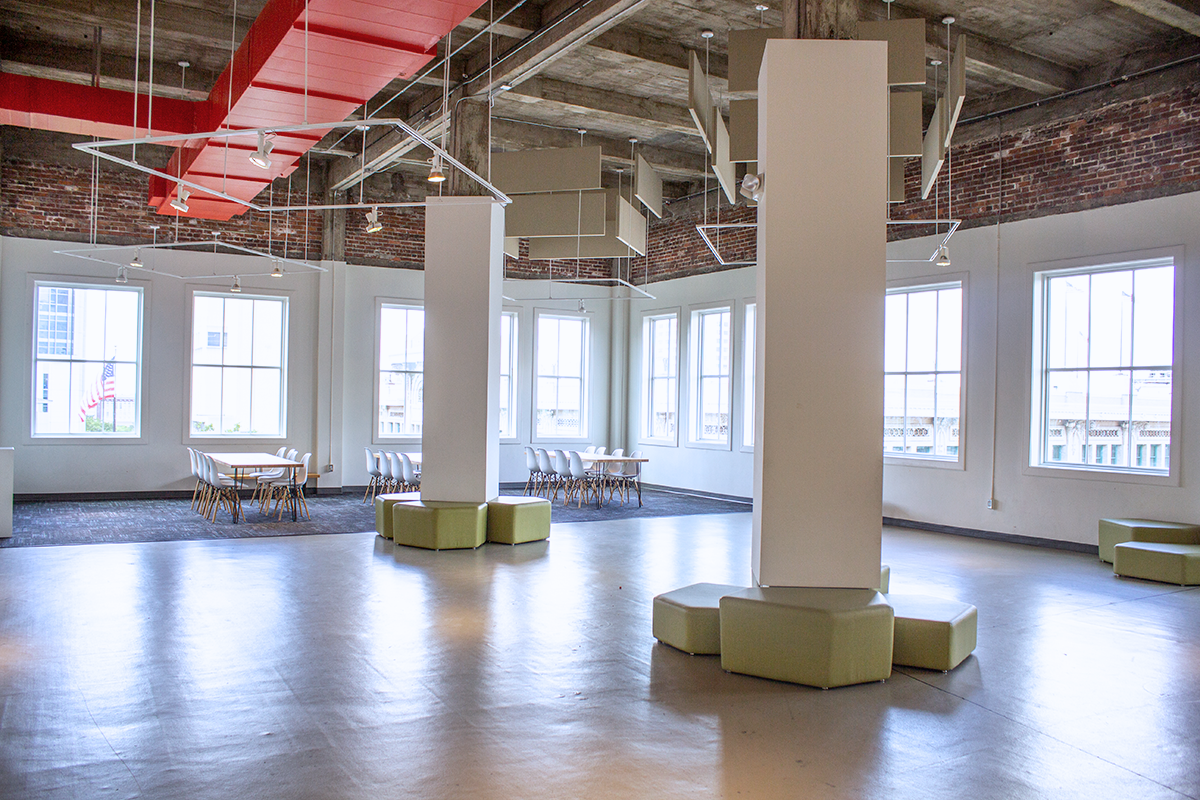 5TH FLOOR LOFT
Capacity: 75 seated, 100 standing
This fifth-floor loft offers a grand view of downtown Jacksonville and James Weldon Johnson Park. The large space can be outfitted for a variety of occasions and features the option to include access to the Education Gallery.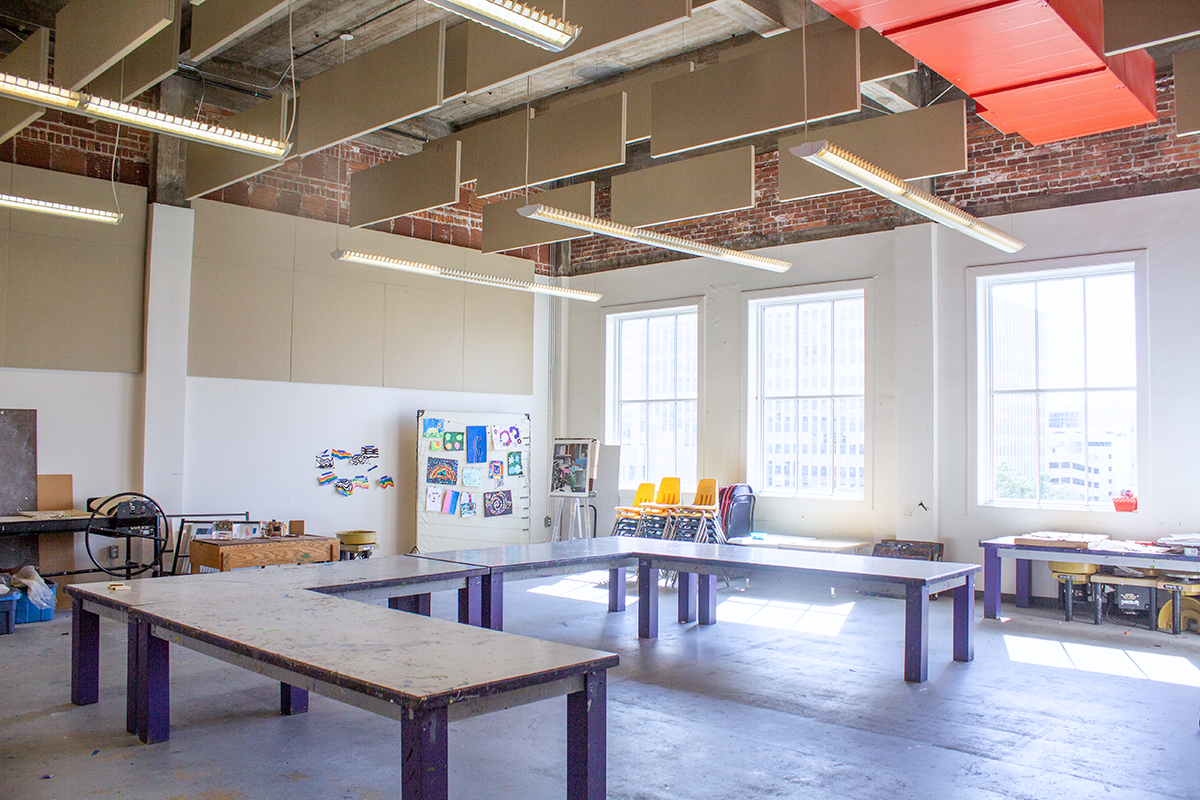 ART EDUCATION CLASSROOMS (A & B)
Capacity: 25 seated, 50 standing
Located on the Museum's fifth floor, these two studio/classrooms are available for meetings, lunches, and workshops. The spaces boast creative energy and feature high ceilings and large windows with a view of the park.
FREQUENTLY ASKED QUESTIONS
DO YOU HAVE PREFERRED VENDORS FOR CATERING, AUDIO/VIDEO NEEDS, FLORAL DESIGNS, DECORATIONS, ETC.?
Yes. We have a robust list of local vendors that can provide excellent service for your party needs.
DOES MOCA JACKSONVILLE PROVIDE TABLES, CHAIRS, OR OTHER RENTAL ITEMS?
The Museum has a limited stock of items that can be added to the rental quote at no cost. To make planning your event easier, we also can coordinate the rental of additional equipment.
CAN YOU HOLD A DATE FOR ME?
Dates fill up very quickly at MOCA Jacksonville, so unfortunately, a specific date cannot be held. To secure a date, a deposit and fully executed contract are required. Deposits are usually half of the contracted rental rate and are nonrefundable. The balance of the rental fee is due one week prior to the event date.
IS THERE PARKING CLOSE TO MOCA JACKSONVILLE?
There is ample parking at the Duval and Monroe street garages. Metered parking spaces around the Museum are also available, which are free after 6 p.m. on weekdays and all day during weekends.
ARE ANY ITEMS RESTRICTED IN MOCA JACKSONVILLE?
To protect the objects displayed in the building and the building itself, the following are prohibited: glitter, confetti, birdseed, bubbles, helium balloons, open flames, candles, and live animals.
WHAT TYPES OF EVENTS ARE NOT ALLOWED?
As an educational and charitable institution, MOCA Jacksonville reserves the right to refuse to make its facilities available for any lawful reason that it deems, in its sole discretion, to be inappropriate or to impose an unacceptable risk to artworks, the premises, or continued ability to maintain the support of the community-at-large. Commercial, political, and religious events are not permitted. Sales of merchandise are not permitted without the prior written consent of MOCA Jacksonville.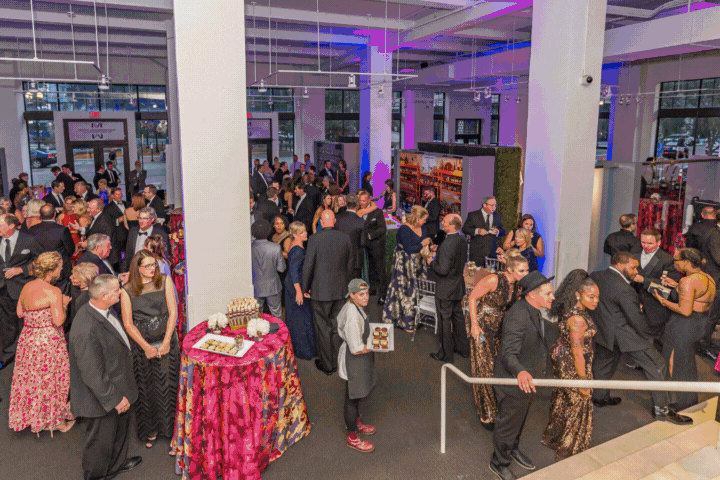 Venue Features
Full Bar Service
In-House Catering
8 Unique Rental Spaces
Capacity for 20 to 1,000+
Day-of Venue Coordinator
Indoor & Outdoor Event Flow
Central Downtown Jacksonville Location
Tables, Chairs, Linens, and More