oneColumn
UNVERIFIED
JANUARY 6, 2018 - MARCH 25, 2018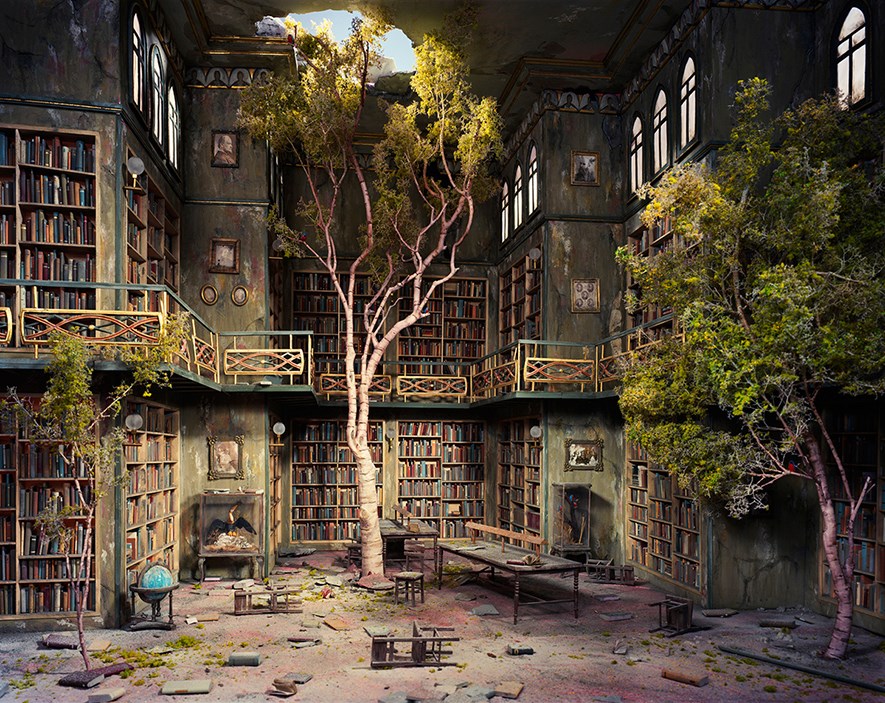 © LORI NIX, Library, 2007. Archival pigment print, 30 x 40 inches. Image courtesy of the artist.
As a medium, photography's versatility to explore more than just reality is endless. At times this serves the imagination; while elsewhere it presents a distortion, or amalgamation, of fact and fiction to the viewer. Unverified celebrates the works of collaborative artist team Kahn & Selesnick, Robert and Shana ParkeHarrison, Lori Nix, Jojakim Cortis & Adrian Sonderegger, Jennifer B. Thoreson, and Thomas Jackson in a photography exhibition of elaborately staged scenes and alternate realities that disrupt the narrative that a photograph is merely an objective record. Enchanting and fanciful, this exhibition is sure to ignite the imagination.
A special thank you to Atlantic Imaging, The Great Frame Up, UNF Friends of Art and Design, the UNF International Center and the European Council, the UNF Photo Club, as well as the UNF Chapter of United Faculty of Florida whose generous support helped make this exhibition possible.