PRINT+
Sameness and Otherness in Contemporary Printmedia
MARCH 17 - AUGUST 27, 2023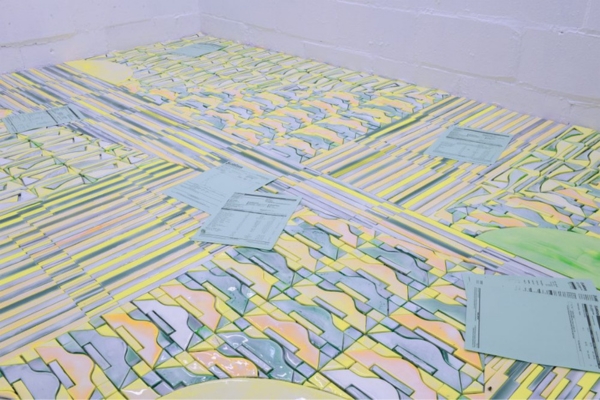 © Daniel Luedtke, "Lab Work (Easter Candy)," 2020. Foamcore, resin, ink, Xerox printouts of the artist's blood and urine analysis. Courtesy of the artist.
oneColumn
Following the 2020 exhibition Multiple Ones, UNF Associate Professor, artist and curator Sheila Goloborotko continues her exploration of how artists of today are expanding the printmaking process. Print+ focuses on the importance of showcasing artwork where diversity, equity, accessibility, and inclusion create an essential and fertile ecology.
The diverse group of artists in this exhibition use one or more printing elements; the inks, the matrixes, the paper, the equipment, or the print, but the resulting artwork can range from two-dimensional and three-dimensional to videos; from hospital gowns to quilts, from handkerchiefs to cotton; from folded paper to photographs. Each work tells a unique story as varied as the lives of the participating artists. In the curator's words: "Each with their own unique experiences and intersectionalities would much rather we focus on how they see the world and the risks they take to show it to us so honestly."
Curated by UNF Associate Professor Sheila Goloborotko. This exhibition was originally presented at the Hunterdon Art Museum, Clinton, NJ, in 2021.
UNF Connection
The UNF Gallery at MOCA Jacksonville is programmed in collaboration with the Department of Art, Art History, and Design at the University of North Florida (UNF). This exhibition was curated by UNF Associate Professor Sheila Goloborotko. Goloborotko engages in a restless, relentless material practice that allows singular ideas to emerge in the guise of numerous artistic actions like characters that reappear in novellas over time, or seeds that are blown ashore and thrive in diverse climates. This multidisciplinary artist and master printmaker has exhibited installations, works on paper, sculpture, videos, and interactive projects in more than 200 exhibitions in museums and galleries on four continents, and yet has remained firmly committed to the community. 
Artists in the Exhibition
Miguel A. Aragón

Emily Arthur

Mildred Beltré

Martinez

Sara Carter

Katherine Chudy

Lesley Dill

J. Leigh Garcia
Cassandra Stancil

Gunkel

Melissa Harshman

Raluca Iancu

Daniel Luedtke

Ann 'Sole Sister' Johnson

Althea Murphy

-Price

Hope McMath
Tatiana

Potts

Cai Quirk

Alison

Saar

Wendi Ruth Valladares

Imin

Yeh

Sangmi Yoo
Related Events
Events and programs connected to the artists, themes, and mediums presented in this exhibition, plus opportunities to become more involved or enjoy free access to the museum.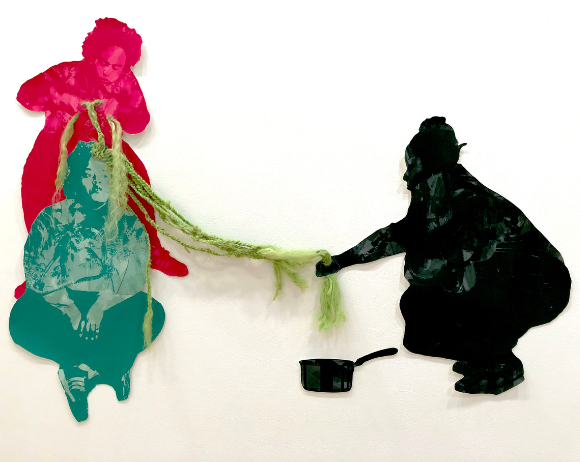 © Sara Carter, Protective Hairstyle, 2016. Screenprint and Kanekalon. Courtesy of the artist.