oneColumn
JESSICA HISCHE Covered
FEBRUARY 25, 2022 - AUGUST 21, 2022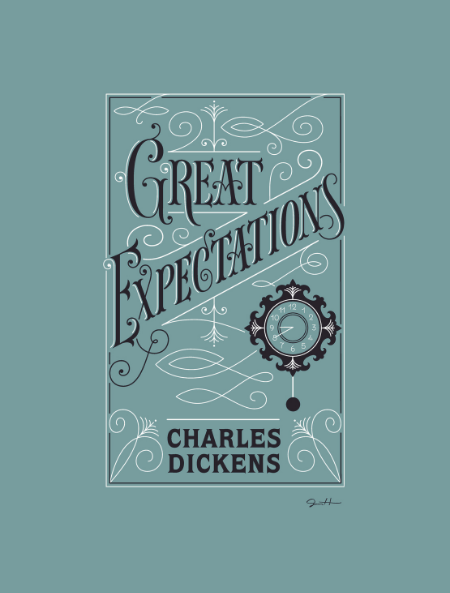 © Jessica Hische, Great Expectations, reimagined, 2021. Giclée print, 18 x 24 inches.
Jessica Hische (b. 1984, Charleston, S.C.) is a graphic and type designer, lettering artist, and New York Times Bestselling author and illustrator. An active and influential voice in her field, Hische has become a mentor and inspiration to many in the design community. Her commitment to design as an art form has garnered her work in such diverse fields as the film, music and television industries, as well as with many international Fortune 500 companies.
This exhibition features two of her most well-known series of book covers realized for Penguin Publishing and Barnes and Noble, respectively. Also on display are the two popular and award-winning children's books, Tomorrow I'll be Brave (2018), and Tomorrow I'll be Kind (2020), authored and illustrated by Hische.
The UNF Gallery at MOCA Jacksonville is programmed in collaboration with the Department of Art, Art History and Design at the University of North Florida (UNF). This exhibition was curated by David Begley, Associate Professor and Chair of the Department. Jessica Hische: Covered is presented in conjunction with the Barbara Ritzman Devereux Visiting Artist Workshops at UNF and made possible by support from the Devereux family.