oneColumn
PROJECT ATRIUM: SHINIQUE SMITH
Quickening
MARCH 19, 2016 - JUNE 26, 2016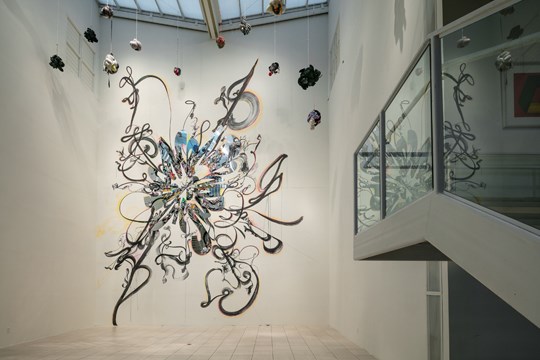 Image courtesy of Doug Eng.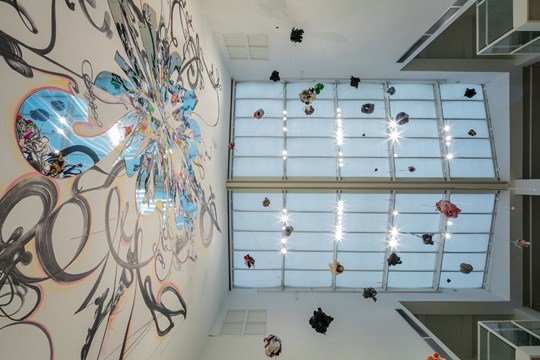 Image courtesy of Doug Eng.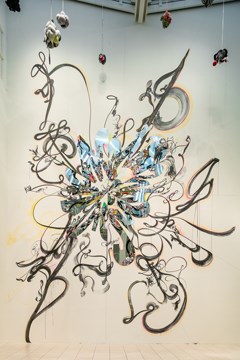 Image courtesy of Doug Eng.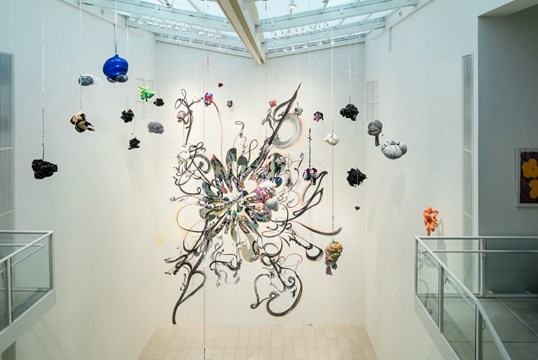 Image courtesy of Doug Eng.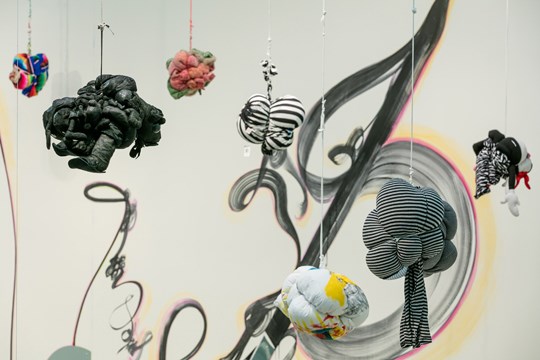 Image courtesy of Doug Eng.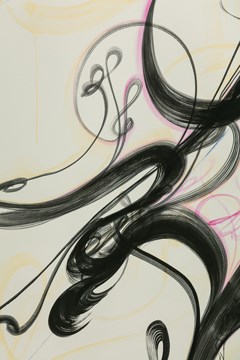 Image courtesy of Doug Eng.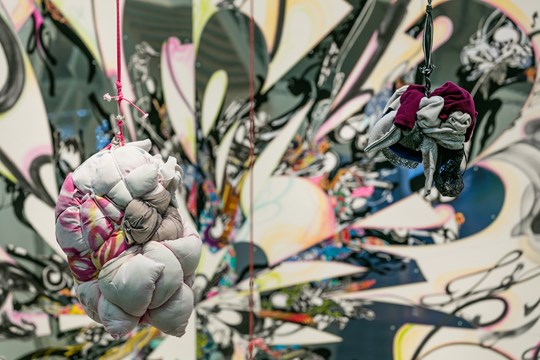 Image courtesy of Doug Eng.
VIBRANT AND MATERIALLY INVENTIVE, Shinique Smith's signature bundles of tied clothing hang in the forty-foot-high Atrium Gallery against a backdrop of painted calligraphy and mirrored surface. Made with fabric, paint, found objects, and used clothing, her work incorporates elements of graffiti, Japanese calligraphy, and collage. The energetic patterns and rich textures conjure tactile sensations and emotional connections based on our relationship with clothing. As the cascading sculptures twirl and perform like dancers, the intersection of material, motion, and reflection creates a thought-provoking visualization about personal identity and individual style. Blossoming into the space, Smith's installation radiates energy outward to the rest of the Museum.
SHINIQUE SMITH
Born in Baltimore, Maryland, Shinique Smith now lives and works in upstate New York. Her work is inspired by the vast nature of "things" that we consume and discard, which resonate on a personal and social scale. The graffiti of her youth, Japanese calligraphy, and abstraction are influences from which she extracts "the graceful and spiritual qualities in written word and the everyday." Smith's work has also been widely exhibited at prestigious venues such as the Museum of Fine Arts, Boston, the Brooklyn Museum, the Denver Art Museum, the Los Angeles County Museum of Art, the Madison Museum of Contemporary Art in Wisconsin, the Bronx Museum of the Arts, the Smithsonian National Portrait Gallery in Washington, D.C., Yerba Buena Center for the Arts, Contemporary Arts Center New Orleans, the New Museum in New York, MoMA PS1 in New York, and the Studio Museum in Harlem, among others. Smith earned her BFA (1992) and MFA (2003) from the Maryland Institute College of Art, where she now serves on the Board of Trustees, and her master's degree in teaching (2000) from the School of the Museum of Fine Arts and Tufts University, both in Massachusetts.
Portrait of the artist. Photo by Eric Wolfe.