PROJECT ATRIUM: Frank Stella
FEBRUARY 15 – JULY 21, 2024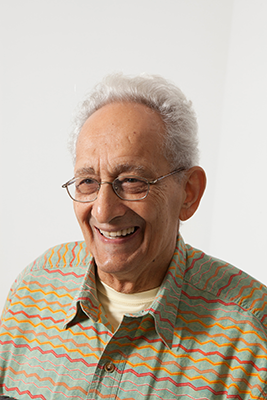 oneColumn
Frank Stella (b. 1936; Malden, MA) returns to MOCA Jacksonville following his successful print exhibition in 2018, Frank Stella Unbound, this time for an installation in the Atrium to celebrate the museum's 100th anniversary.
Frank Stella has produced an extraordinary body of work over the past six decades. Since his first solo gallery exhibition at Leo Castelli Gallery in 1960, when he presented his famous "Black Paintings", Stella has continued his interrogation of the painterly medium throughout his career. Paintings based on the rejection of the conventionally rectangular canvas and of painting-as-representation, gave way to complex wall reliefs made from paint, cardboard, and felt. He further blurred the distinction between painting and sculpture in baroque works that practically burst off the wall. Always interested in new technologies, Stella's recent work uses digital modeling to explore how subtle changes in scale, texture, color and material can affect our perception and experience of an object.
Project Atrium is a bold series of site-specific and site-sensitive art installations created by emerging and mid-career artists and commissioned by MOCA Jacksonville. Learn more about Project Atrium →
DID YOU KNOW?
MOCA JACKSONVILLE IS THE SECOND OLDEST CONTEMPORARY ART MUSEUM IN THE COUNTRY
The Museum of Contemporary Art Jacksonville celebrates its 100th anniversary in 2024, as the oldest art museum in the region and the second contemporary art museum to be established in the United States. This celebration year is an opportunity for MOCA to give back to the community that has been its home for a century by presenting groundbreaking exhibitions and programs that will engage the community and elevate Jacksonville as a regional destination for arts and culture. Stay tuned for details on our 100th anniversary! 
In MOCA's Permanent Collection
MOCA Jacksonville has several Frank Stella works in its permanent collection, and is excited to be featuring a new and monumental work as part of its Project Atrium series.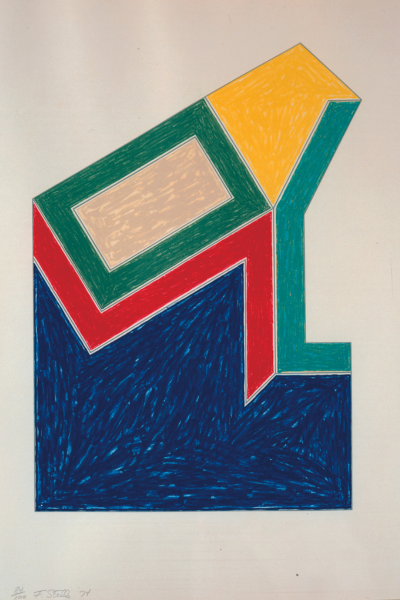 © Frank Stella, Moultonville, Lithograph on paper, 22 ½ x 17 ½ inches. Emmett Broward Memorial Fund and N.E.A. Purchase Grant, 1976.22.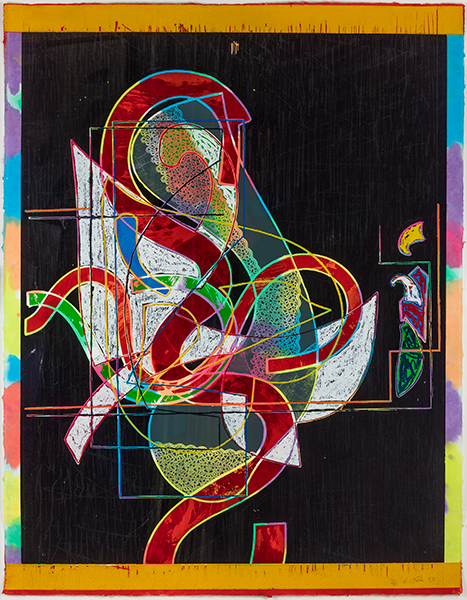 © Frank Stella, Pergusa Three, Relief print on paper, 70 ½ x 55 ½ inches. Gift of Donald and Maria Cox, 2016.04.03.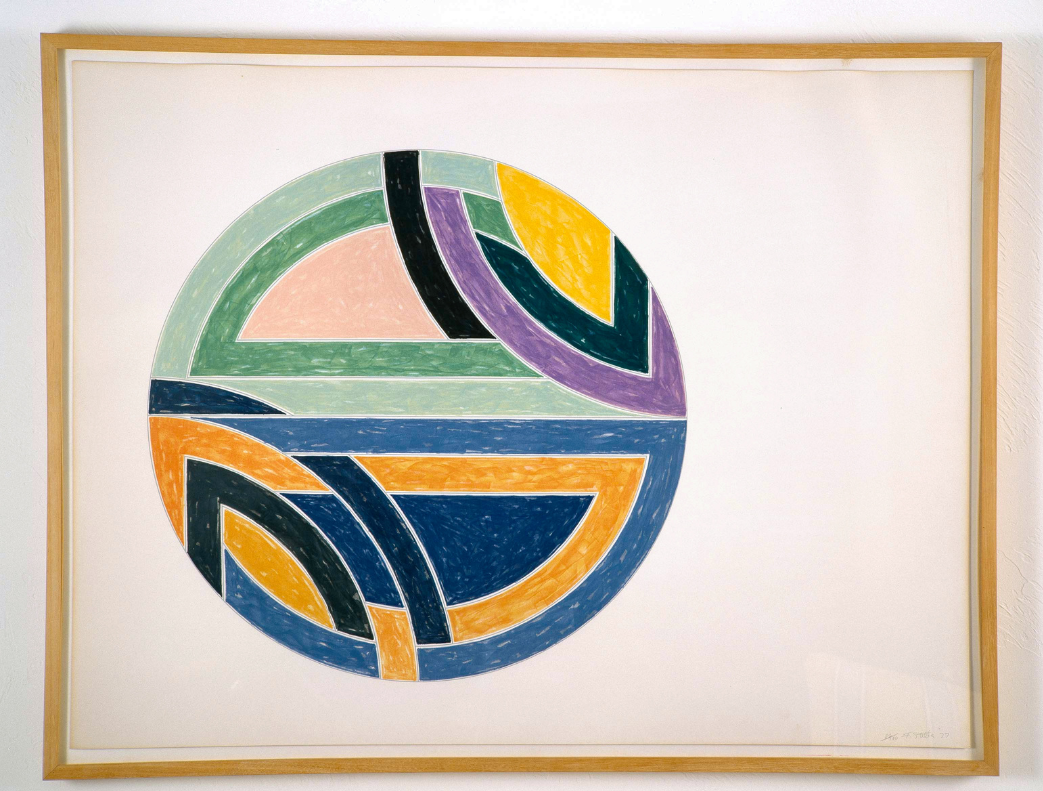 © Frank Stella, Sinjerli Variation II, Lithograph on paper, 32 x 42 ½ inches. Gift of Donald and Maria Cox, 2016.04.07.
© Frank Stella, York Factory II, Screenprint on black Arches paper, 18 ½ x 44 ¼ inches. Gift of Judy Eisen, 2018.05.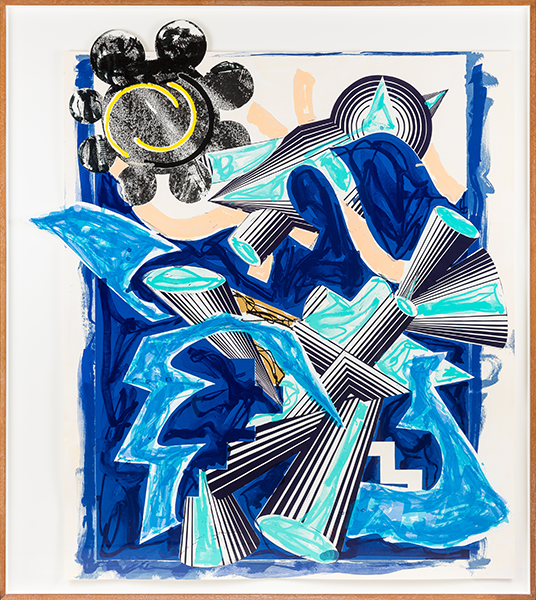 © Frank Stella, Had Gadya: Back Cover (from El Lissitzky), Collage screenprint, lithography, and linocut on paper, printed in 18 colors, hand painted in 2 colors, 61 ¼ x 53 1/16 inches. Promised Gift. Collection of Dita Domonkos.