oneColumn
PROJECT ATRIUM: CAROLINE LATHAN-STIEFEL
Wider than the Sky
JULY 26, 2014 - OCTOBER 26, 2014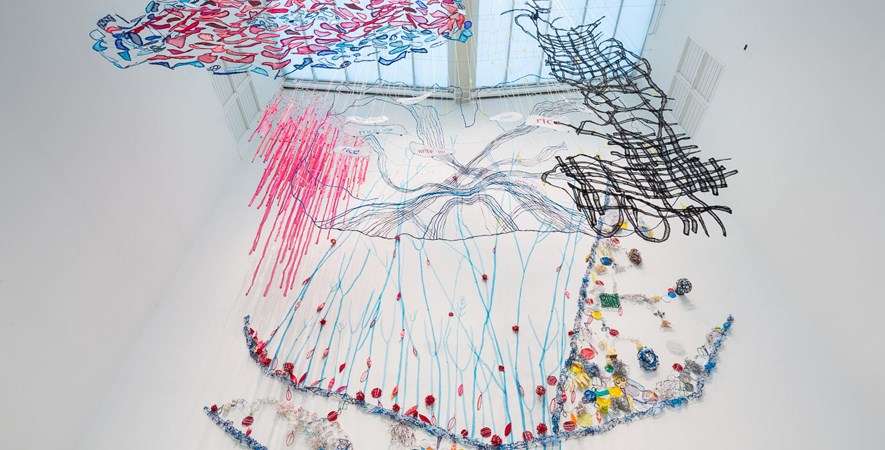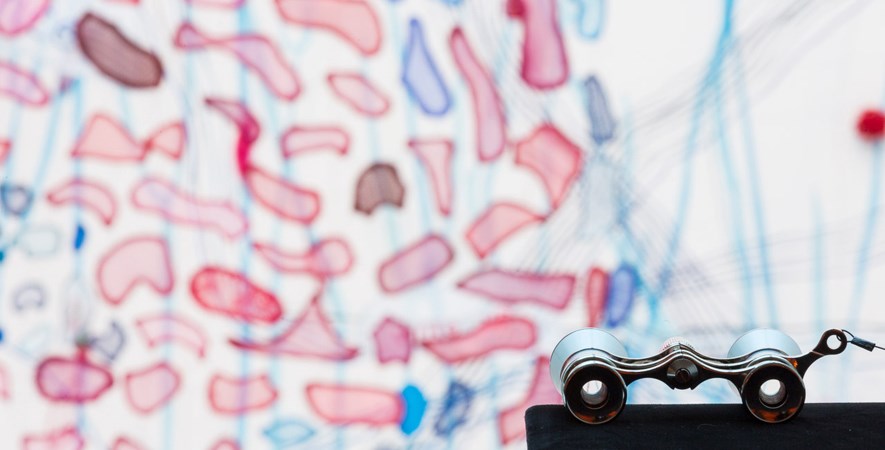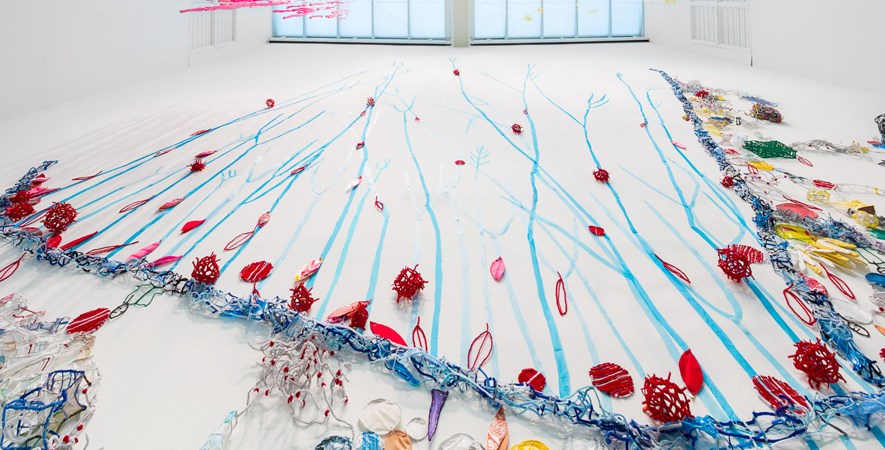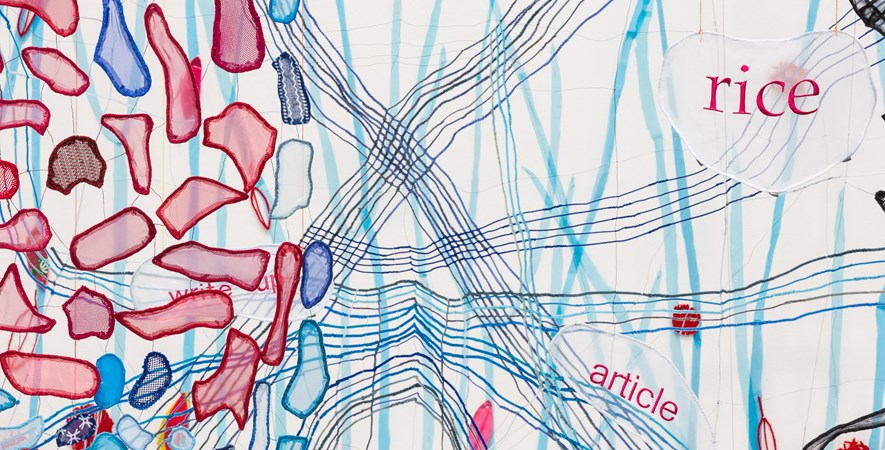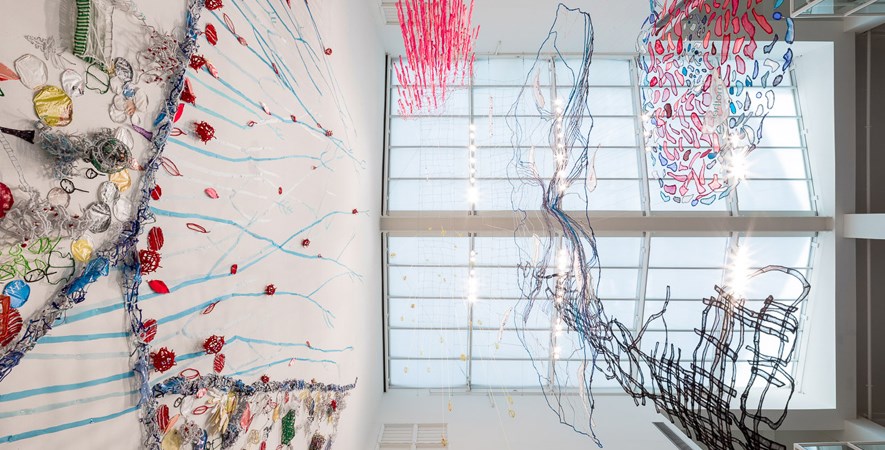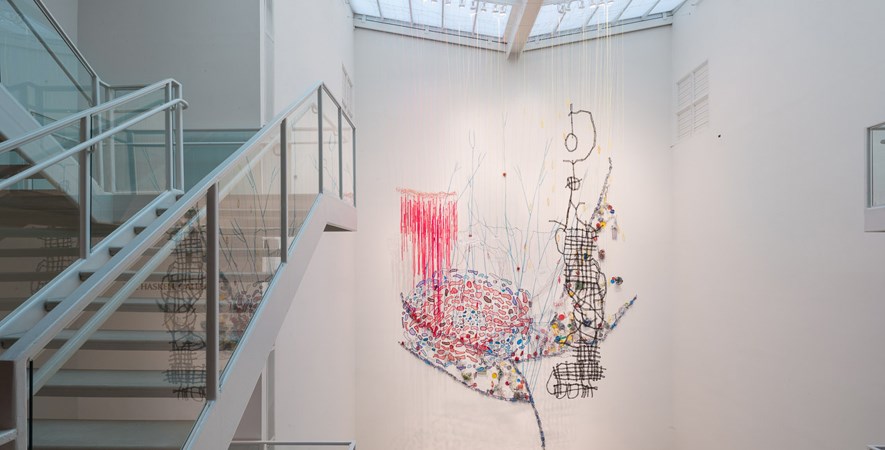 This site-specific sculptural work made of an array of mostly textile materials-pipe cleaners, wire, thread, yarn, string, fabric, plastic, and fishing weights-suspends from skylight girders to forty feet below. A series of intricately woven curtains and several small segments include three-dimensional elements, translucent fabrics, and open areas that allow viewers to peer through multiple layers from each floor of MOCA Jacksonville.
Shades of red, blue, and black take on new dimensions when lit by gallery lights that emphasize details and create shadows that become a part of the overall work. Natural light from above creates changes in depth and color throughout the day.
Caroline Lathan-Stiefel's previous installation work has focused on rhizomatic structures inspired by marine and plant biology, as well as architectural and urban models. But the towering space at MOCA pushed her to something different for Project Atrium.
CAROLINE LATHAN-STIEFEL
In 1989, Caroline Lathan-Stiefel earned a bachelor's degree in visual arts from Brown University in Providence, Rhode Island, and returned to Atlanta where she set up a studio space and worked three part-time jobs. She married a musician and composer, Van Stiefel, and they moved to Princeton, New Jersey, so he could get his PhD. She received an MFA from Portland's Maine College of Art in 2001. She now lives and works in Kennett Square, Pennsylvania, where she also teaches art classes twice a week at the school her two children attend. Her work has been exhibited across the country, including at Diana Lowenstein Fine Arts in Miami, Florida; the Contemporary museum in Baltimore, Maryland; Tiger Strikes Asteroid and the Philadelphia Art Alliance in Philadelphia, Pennsylvania; the Delaware Center for the Contemporary Arts in Wilmington; Suyama Space in Seattle, Washington; Galerie Articule in Montreal, Quebec; and the Atlanta Contemporary Art Center and Sandler Hudson Gallery in Atlanta, Georgia.
Image courtesy of Thomas Hager.