oneColumn
URBAN SPACES
UNF PHOTOGRAPHY STUDENT EXHIBITION
DECEMBER 2, 2022 - JANUARY 8, 2023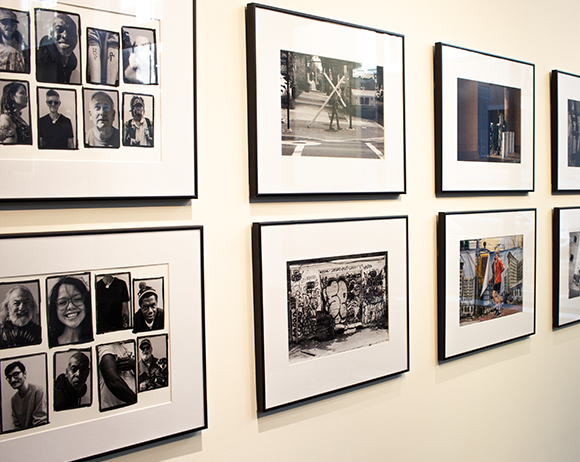 Installation view at MOCA Jacksonville, 2022.
During the 2022 Fall semester, University of North Florida students met at MOCA for their Photography Practicum course. In this course, students are introduced to a variety of photographic approaches, as well as topics regarding urban life through a series of lectures, exercises, assignments and field trips. Under the guidance of Associate Professor of Photography, Alexander Diaz, students were encouraged to explore the possibilities of photography within the context of Downtown Jacksonville. Throughout the semester, students documented the people and places of Downtown, and created works that responded to their urban surroundings.
Diaz is an Associate Professor of Photography at the University of North Florida. A practicing photographer himself, Diaz's artwork is a marriage of documentary photography and conceptual art. He utilizes photography to express his concerns and to comment on environmental issues, consumerism, religion, and the particulars of place. His work has been exhibited at many institutions such as the Museum of Contemporary Art/Jacksonville, Norton Museum of Art, and Mobile Museum of Art.