oneColumn
RECENT ACQUISITIONS:
HISTORY IN THE MAKING
JANUARY 10, 2020 - SEPTEMBER 20, 2020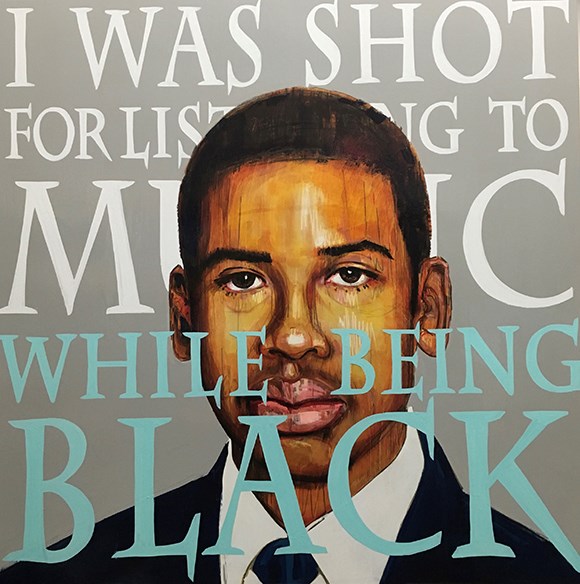 © CHIP SOUTHWORTH, Portrait of Jordan Davis, 2018. Graphite, carbon, ink, and oil enamel on birch wood panel. 36 x 36 inches. Museum purchase.
This exhibition showcases artwork added to the museum's Permanent Collection in the past three years, which include private donations, gifts, and works acquired either directly or with contributed funds from generous patrons. Covering all media, the works not only show alignment with MOCA's primary objective of building upon its holdings with a culturally diverse collection of the highest quality by artists of regional, national and global significance, but also shed light on current trends and thematic approaches in contemporary art.