CONTEMPORARY CARTOGRAPHIES
MARCH 3 - NOVMEBER 26, 2023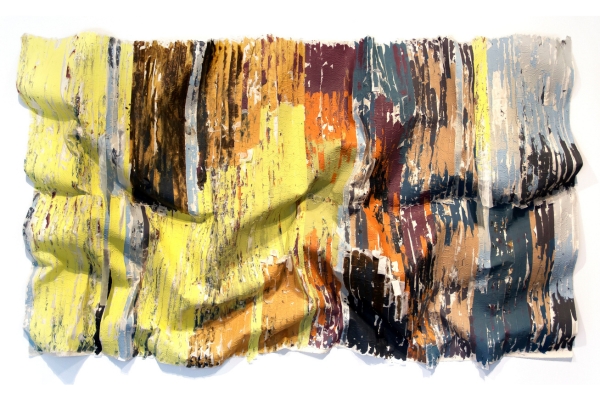 © Kenny Nguyen, Topography of Memory, 2019-2020. Hand-cut silk fabric, acrylic paint, canvas, and pins, 65 x 98 x 10 inches. Courtesy of the artist.
oneColumn
A map is commonly defined as a graphic representation, drawn to scale, which concretely depicts features of an area of the Earth or of any other celestial body. However, as many artists have explored throughout history, the way in which each of us map our world is abstract and individualistic. Informed by our unique experiences and identities, our way of mapping is conceptually layered with historical, social, and political meaning. As geographer Philippe Rekacewicz once said, "There is no such thing as an innocent map..." a map is fundamentally political by nature. What we see, choose to see, or omit are all factors that shape how we interpret the world around us.
Contemporary Cartographies includes works from MOCA Jacksonville's permanent collection, complemented by loans from local and national artists, charting their surrounding landscape both literally and figuratively; whether it be through tracing a familiar route, capturing the movement of a bustling city, or portraying the people and features of the milieu that defines them.
This exhibition was curated by Shana Dickler, Assistant Curator, MOCA Jacksonville. Support for this exhibition was made in part by the City of Jacksonville, the Cultural Council of Greater Jacksonville, The Florida Division of Cultural Affairs, The National Endowment for the Arts, and the University of North Florida. Special thanks to Keith Doles, Doug Eng, and Kenny Nguyen.
Local Ties
To explore how our urban surroundings impact our lives, two galleries in this exhibition highlight artists responding to the city of Jacksonville. They delve into themes such as gentrification, as we see in Keith Doles' painting of the Brooklyn area, and redlining, as explored in Jessica Borusky's installation and in Doug Eng's series Redline, with photographs of the Historic Eastside neighborhood.
<< Keith Doles, Gentrification, 2022. Acrylic on canvas. Courtesy of the artist.
Artists in the Exhibition
Lisa Alvarado 
Radcliffe Bailey
Jessica Borusky
Barry Bryant
Tina Girouard
Ingrid Calame
Jan Dibbets
Joelle Dietrick
Keith Doles
Doug Eng
Alex Ha
David Van Hook
Margaret Koscielny
Kenny Nguyen
Robert Rauschenberg
Jay Shoots
Mickalene Thomas
Norwood Viviano
Kes Zapkus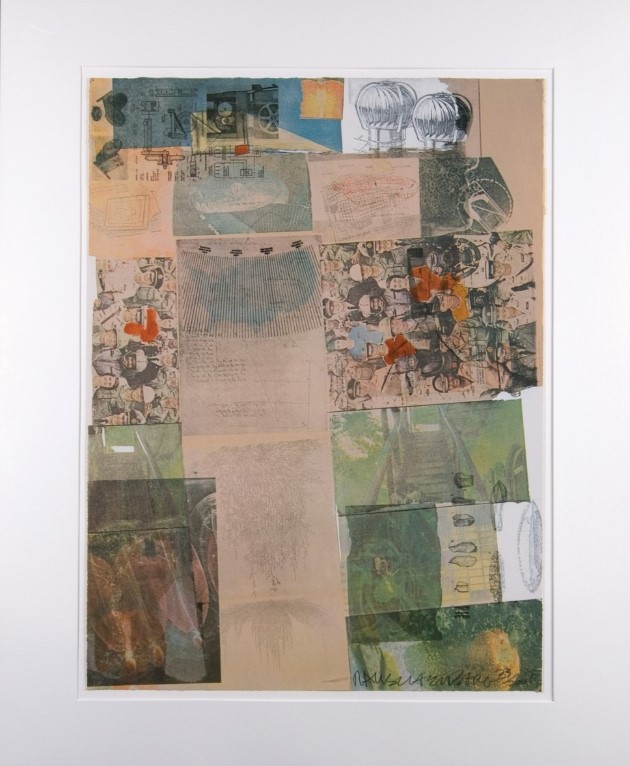 © Robert Rauschenberg, Deposit, 1976. Silkscreen with hand color, 29 7/8 x 22 1/4 inches. Edwin Snyder Memorial Fund, 1976.17. © Robert Rauschenberg Foundation. Photo by Doug Eng.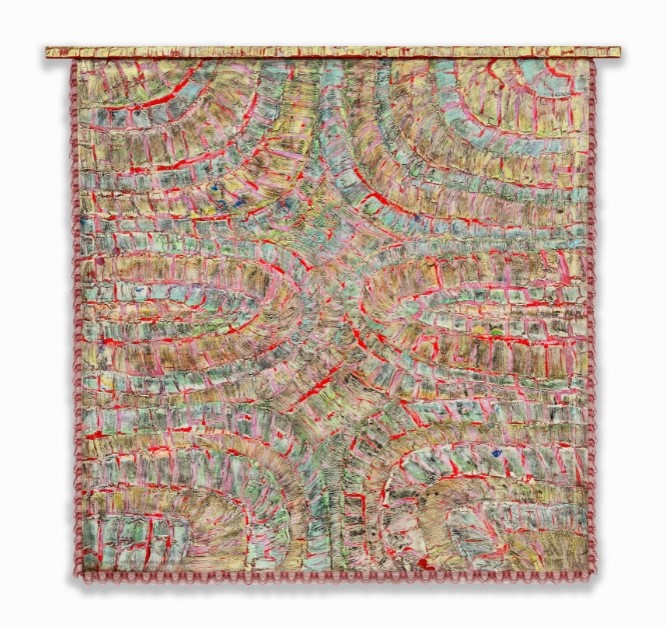 © Lisa Alvarado, Vibratory Cartography: Nepantla, 2021. Acrylic, ink, gouache, canvas, burlap, fringe, polyester, wood, 80 x 73.5 inches. Courtesy of the artist and Bridget Donahue, NYC.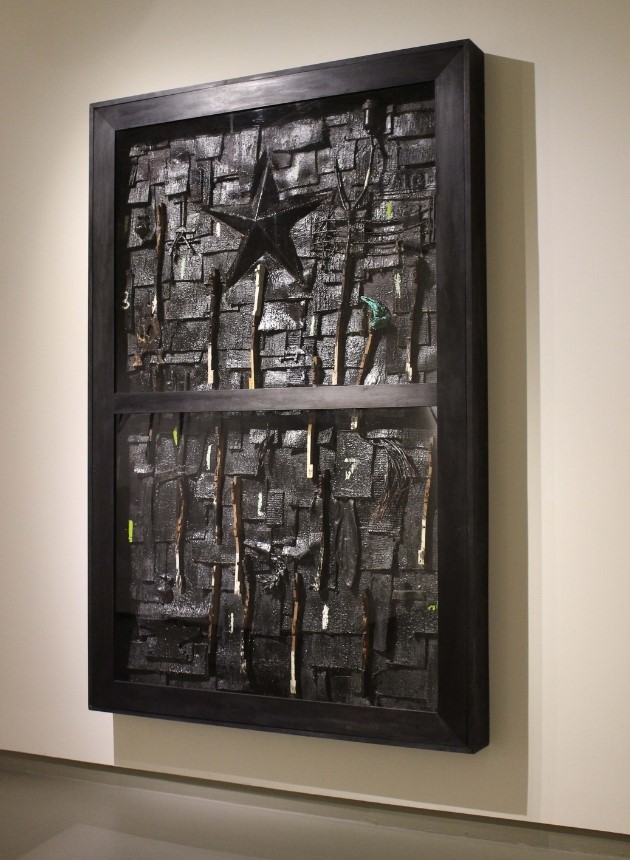 © Radcliffe Bailey, Lucky Star, 2004. Mixed media on wood, 91 7/8 x 61 1/8 x 6 inches. Museum purchase with funds provided by Preston H. Haskell, 2006.0021. Used by permission. Photo by Doug Eng.
© Kenny Nguyen, Topography of Memory, 2019-2020. Hand-cut silk fabric, acrylic paint, canvas, and pins, 65 x 98 x 10 inches. Courtesy of the artist.
MOCA's Permanent Collection
MOCA Jacksonville primarily collects works of art ranging from 1960 to the present. The museum's permanent collection consists of nearly 1,000 works of art, including painting, printmaking, sculpture, and photography. Artists represented in the collection include Hans Hofmann, Alexander Calder, Alex Katz, Robert Longo, Helen Frankenthaler, Robert Rauschenberg, Paul Jenkins, Jules Olitski, Philip Pearlstein, Jim Dine, James Rosenquist, and Joan Mitchell. It is the museum's goal to create a permanent collection of significant depth, scope, and quality to be used for study, scholarly research, and exhibition-all tools that foster an education, awareness, and experience with contemporary visual art. The museum is also focused on establishing a collection that is diverse and representative of the broader contemporary art space, including artists of significance who are often left out of collections, but add historical perspective relevant experiences.