oneColumn
WHITE
JANUARY 24, 2015 - APRIL 26, 2015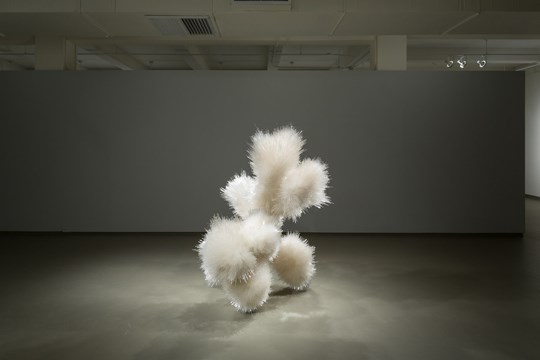 Image courtesy of Doug Eng.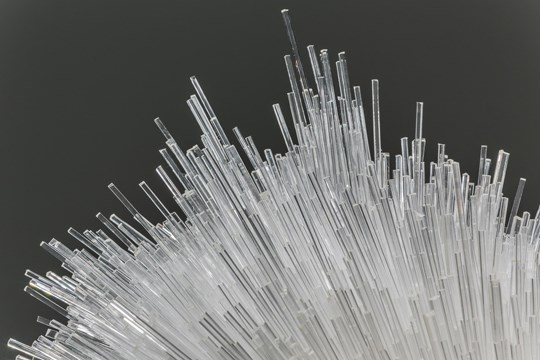 Image courtesy of Doug Eng.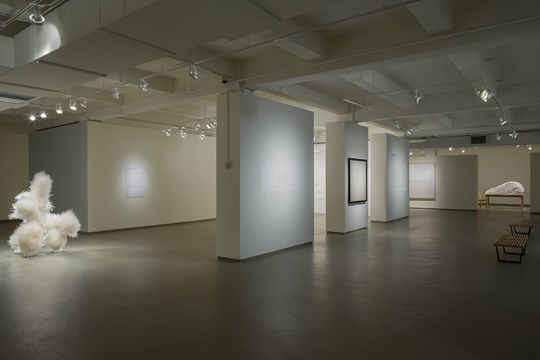 Image courtesy of Doug Eng.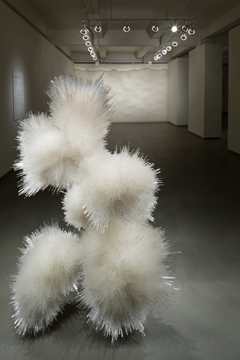 Image courtesy of Doug Eng.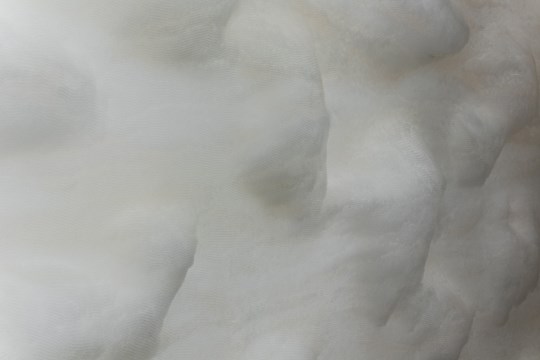 Image courtesy of Doug Eng.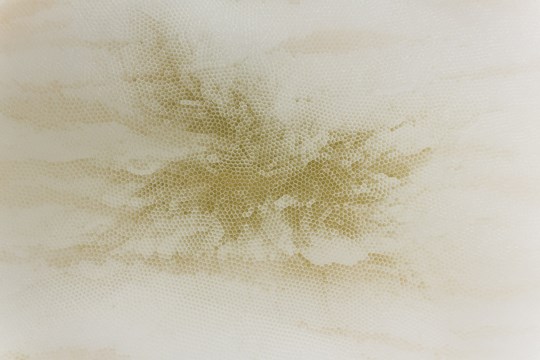 Image courtesy of Doug Eng.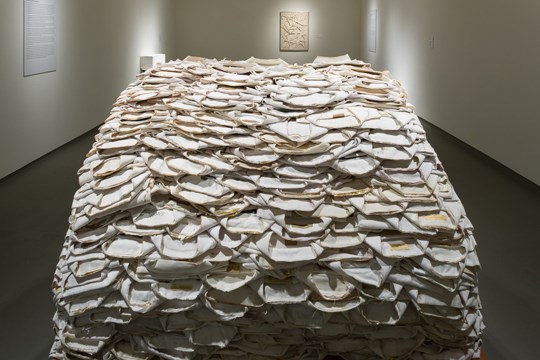 Image courtesy of Doug Eng.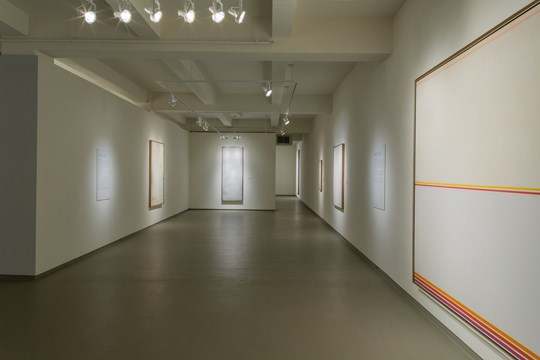 Image courtesy of Doug Eng.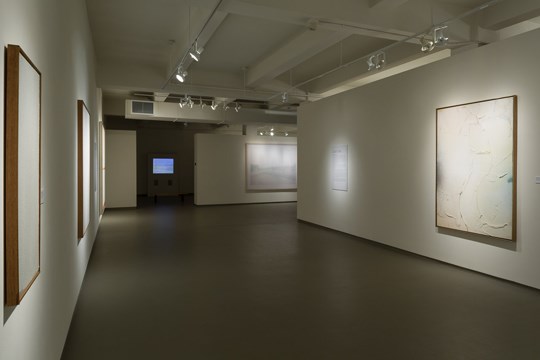 Image courtesy of Doug Eng.
LIKE ALL EXHIBITIONS, this project tells a story. Unlike most, it has an unlikely protagonist-a color believed to be so neutral and nondescript that it often serves as the backdrop for the artistic process, or even as the background for the display of works of art in a museum gallery. Contrary to its more mundane applications, for nearly a century, white has been a hotly contested artistic battleground-the color of new possibilities, seminal artistic statements, and even revolutionary ideas.
While this exhibition focuses on works of art made within the last fifty years, its inspiration dates to 1918, when Russian Suprematist Kazimir Malevich made one of the most significant works of modern art with nothing but two shades of white. Suprematist Composition: White on White is not part of the current project. However, the work was recently reproduced by photographer Vik Muniz, whose Suprematist Composition: White on White, after Kazimir Malevich (Pictures of Pigment) appears in the exhibition. Using the color white, Malevich pushed the limits of abstraction to an unprecedented degree. Reducing pictorial means to their bare minimum, he not only dispensed with the illusion of depth and volume but also rid painting of its seemingly last essential attribute-color. What remains is a geometric figure, barely differentiated from a slightly warmer white ground and given the illusion of movement by its skewed and off-center position. With its richly textured surface and delicate brushwork, Suprematist Composition: White on White emphasizes painting's material aspects, and its simplicity suggests a radical reinvention of the medium. In 1918, a year after the Russian Revolution, the connotations of this sense of liberation were not only aesthetic but sociopolitical. Malevich expressed his exhilaration in a manifesto published in conjunction with the first public exhibition of the series in Moscow in 1919: "I have overcome the lining of the colored sky. … Swim in the white free abyss, infinity is before you."
The sense of freedom that Malevich expressed in relation to his composition continues to capture the imagination of artists to this day. Nearly a century after this Suprematist masterpiece was created, the current exhibition reflects on and charts the pivotal role of this under-explored protagonist in the making of contemporary art history. WHITE focuses on iconic works of art by eleven major contemporary artists. From the aluminum paintings of Robert Rauschenberg to the crystalline sculptures of Tara Donovan, the bleached photographs of Paul Graham to the video work of Bill Viola, each artist appropriates the color white for distinct purposes, whether it be as medium, material, social commentary, or illusion. In every case, the artist and objects add a new dimension to understanding the appeal and importance of white as an artistic color, substance, concept, and inspiration. The story of white in contemporary art is rich, long, and continually evolving. Consider this this exhibition a highlighted version, comprising several of the story's most salient chapters.
SPONSORS
PRESENTING