oneColumn
SMOKE AND MIRRORS: SCULPTURE AND THE IMAGINARY
SEPTEMBER 19, 2015 - JANUARY 24, 2016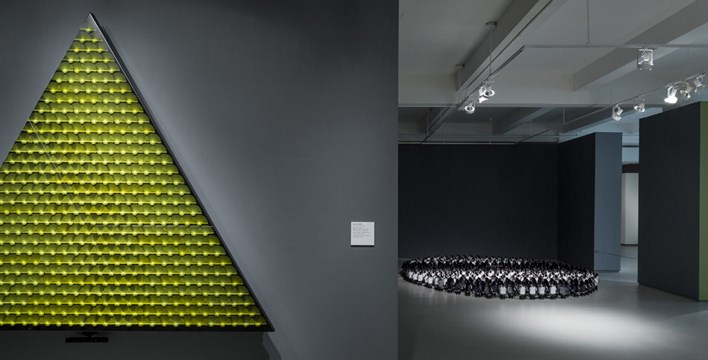 Image courtesy of Doug Eng.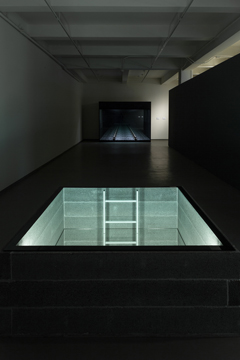 Image courtesy of Doug Eng.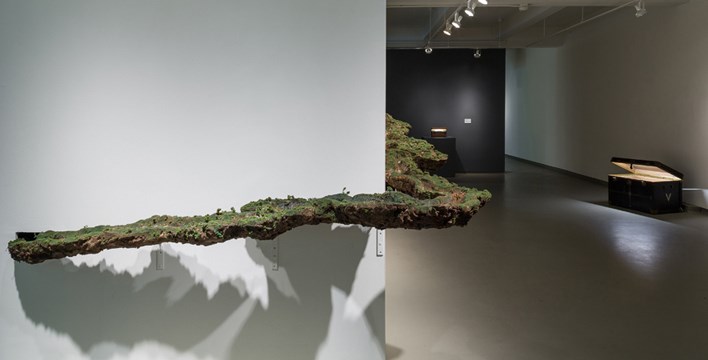 Image courtesy of Doug Eng.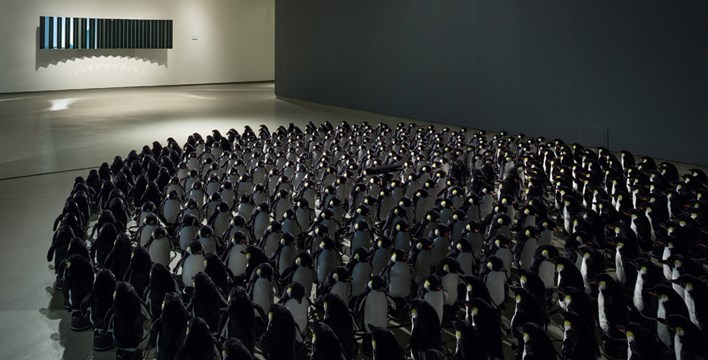 Image courtesy of Doug Eng.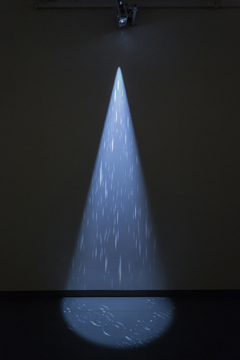 Image courtesy of Doug Eng.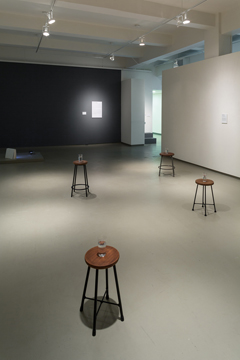 Image courtesy of Doug Eng.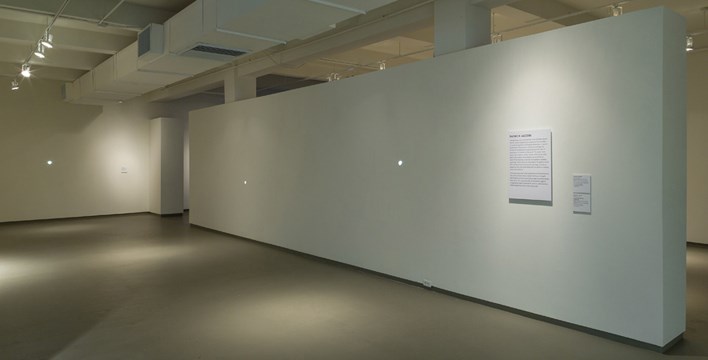 Image courtesy of Doug Eng.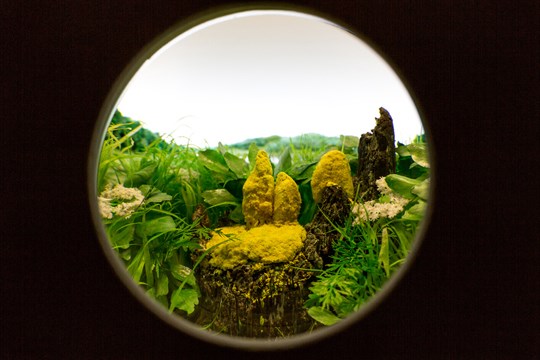 Image courtesy of Doug Eng.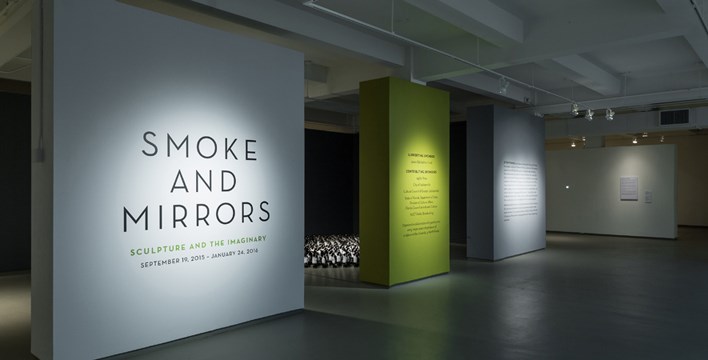 Image courtesy of Doug Eng.
WHAT HAPPENS IN THE MIND when we perceive a work of art? Is it a literal representation or a false, artificial reality of something familiar? What techniques are artists employing to alter our perception? Is it all just smoke and mirrors?
Often striking and ambiguous, at times both alluring and strange, the complex sculptures in Smoke and Mirrors: Sculpture and the Imaginary explore the art of illusion at MOCA Jacksonville. Blurring the line between reality and fiction, the six national and international sculptors-Chul Hyun Ahn, James Clar, Patrick Jacobs, Ken Matsubara, Daniel Rozin, and Kathleen Vance-employ a variety of indiscernible techniques and mystifying illusionistic effects to accomplish levels of deception. As one peers into tunnels, portals, glasses, and suitcases, the outwardly literal representations are transformed into mindboggling artificial realities. Though often simple in material-mirrors, lights, videos, and even stuffed animals-our perception of the object and its construction are now in question.
Dedicated to presenting innovations in contemporary art, Smoke and Mirrors includes two new works by Rozin and Vance. MOCA Jacksonville is the first institution to exhibit Rozin's Penguins Mirror, an installation scattered on the floor and comprising 450 motorized stuffed animals. Playing with the compositional possibilities of black and white, each penguin turns from side to side and responds to the presence of viewers. As they perform, the penguins' collective intelligence is puzzling, yet somehow familiar, as the plush toys enact a precise choreography rooted in geometry.
MOCA Jacksonville invited Vance to evolve her series Rogue Stream by creating a new site-responsive installation based on the St. Johns River at the Museum. After studying the river's course, Vance recreates it in miniature-echoing every bend as water charts through the city and in the exhibition's replica. Created to celebrate the "Year of the River," Vance constructs a living sculpture within the gallery that poses questions about our relationship to nature.
Organized in collaboration with guest curator Jenny Hager, associate professor of sculpture at UNF, the three-dimensional works and installations also restructure the traditional relationships between sculpture, viewer, and environment. Conveying the endless possibilities of illusion, the works in Smoke and Mirrors nonetheless border on mystical experience and logical explanation.
Multimedia
JAMES CLAR
Smoke and Mirrors artist James Clar speaks about his work at the Tisch School of the Arts Alumni Association.
Ken Matsubara at Art Stage Singapore 2015
At Art Stage Singapore 2015, Tokyo's MA2Gallery presents a solo show with works by Ken Matsubara. Thematically his works revolve around repetition and memory.
Art for Trees: Kathleen Vance
Sculptor Kathleen Vance discusses the role  nature plays in her work and in the community she calls home.
CHUL HYUN AHN
Korean-born Chul Hyun Ahn, who now lives and works in Baltimore, combines the use of colored neon lights, mirrors, and other industrial materials to create light sculptures. Drawing from Optical Art (Op Art) and theories of the subconscious, he explores the immersive, illusory possibilities of reflection, particularly through the use of two-way mirrors. Railroad Nostalgia and Tunnel each explore architectural spaces. Peering into either portal, the emitting light sculpture creates the illusion of infinite space that extends deep into an uncharted territory.
Image courtesy of Denise M. Reagan.
JAMES CLAR
Media artist James Clar (American, b. 1979) uses technology as a medium to critique the dis-associative affects of technology itself. Working with light as a sculptural form, his work explores the effects of media and technology within our culture. His major interest is in new technology and production processes, which he uses as a medium, while analyzing and critiquing their modifying effects on human behavior.
Image courtesy of Austin Irving.
PATRICK JACOBS
Inspired by his love of Renaissance landscape paintings, Brooklyn-based Patrick Jacobs constructs contemporary studies based on the Renaissance idea of painting as a "window on the world." To create these hyperreal miniature worlds, he meticulously casts, paints, and positions every blade of grass and flower petal of the dioramas-a process he equates to "building a painting"-before they are embedded in the gallery's walls. The resulting three-dimensional "paintings" portray an expansive view onto green fields with mountains or snaking rivers in the distance. As the glowing portals invite viewers into his fictional spaces, the use of a concave lens creates the illusion of depth-distorting the environs' scale as it edges toward the lens itself.
Image courtesy of the Artist.
KEN MATSUBARA
Japanese sculptor Ken Matsubara sets personal and collective memories in motion by incorporating photographs and video of antique objects into his sculptures. While the majority of his work awakens the past, some recent pieces explore Buddhism. In Paper in the Wind, a piece of paper sways in the air without ever floating away or falling to the ground. In Buddhism, the concept of dependent origination suggests that nothing exists in isolation. According to the artist, "the paper is shaken by the wind, and we can see the wind because of the paper." Matsubara employs other illusionistic techniques in the series Round Chair, where peering inside a glass of water transports viewers to another time.
Ken Matsubara. Photo by Timothy Greenfield-Sanders.
DANIEL ROZIN
Merging the geometric with the participatory, New York-based Daniel Rozin's practice as sculptor explores the psychology of mirrored reflection and engages in the craft of robotics and computer vision. Grounded in gestures of the body, the mirror is a central theme of his practice. Celebrated for their kinetic and interactive properties, Rozin's sculptures change and respond to the presence of viewers in real time. The three pieces on view demonstrate a wide range of approaches toward material and how images are constructed in a picture plane. Hundreds of motors are synchronized in the Penguins Mirror and Angles Mirror. These works rely on computer vision and perform rotational behaviors in real-time. Self-Centered Mirror has a retro-reflective behavior-standing in front of the mirror, viewers will see themselves reflected on all thirty-four panes.
Image courtesy of the Artist.
KATHLEEN VANCE
Brooklyn-based Kathleen Vance seeks to capture a part of nature untouched by humans. In the series Traveling Landscapes, her fastidious sculptures playfully combine suitcases with miniaturized living landscapes of grandiose scale. Streams and rivers course through and activate the seemingly familiar terrains of rolling hills and densely treed grasslands. Rogue Stream is a site-specific installation based on the St. Johns River in Jacksonville.
Image courtesy of the Artist.
SPONSORS
SUPPORTING