oneColumn
DOUG ENG
STRUCTURE OF NATURE | NATURE OF STRUCTURE
JULY 9, 2021 - JANUARY 2, 2022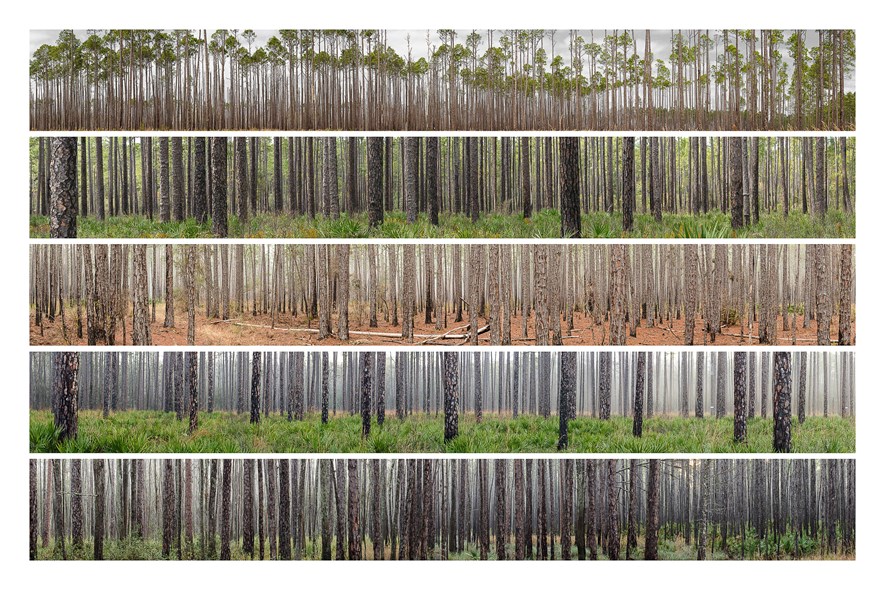 © Doug Eng, Language of Tree - Dialog 3, 2021. Image courtesy of the artist.
Structure of Nature | Nature of Structure is a retrospective of the work of Jacksonville artist Doug Eng, which will take place July 9, 2021- January 2, 2022. Through his art and advocacy, Eng highlights the need to preserve our endangered wetlands and forests in Northeast Florida, drawing parallels with our search for a common identity as human beings. Bringing together important projects from throughout his career, this retrospective includes bodies of work such as Streaming South, My Real Florida, Decoding the Infinite Forest, and The Forest re:Framed, as well as Eng's most recent project, Drowned Forest of the Ocklawaha.
DOUG ENG
Doug Eng is a photographer and installation artist whose work aims to raise awareness of various environmental issues. He has an educational and professional background as an engineer and software programmer. A Jacksonville native, Eng received his BS and MEng in Structural Engineering and architecture from Cornell University. His technical science background provides him with a unique skill set that he utilizes in his photographs. Eng ultimately decided photography would be his main medium in which he could fully capture and communicate his ideas to the world.