oneColumn
BREAKING BOUNDARIES:
THE VISION OF JACQUELINE HOLMES
FEBRUARY 21, 2020 - NOVEMBER 15, 2020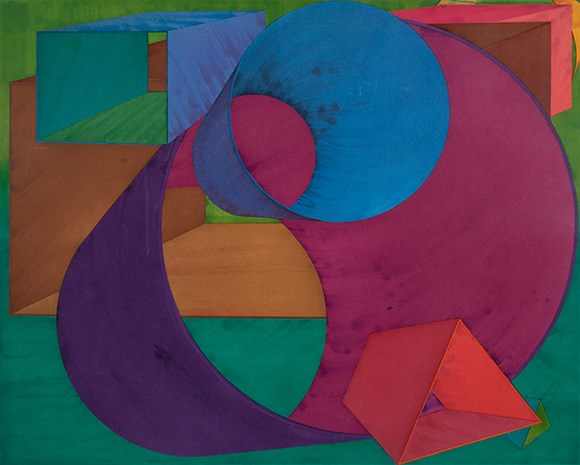 © AL HELD, Indigo, 1990. Color aquatint with spitbite aquatint. 50 x 59 inches. © 2019 Al Held Foundation, Inc. / Licensed by Artists Rights Society (ARS), New York.
Regarded as one of the first nationally recognized business women in the arts, Jacqueline Mullikin Holmes occupies a special place in the history of the arts in Jacksonville, Florida. Visionary art collector, consultant and gallerist, Holmes co-founded Jacksonville's first contemporary art gallery in 1962, and later co-founded what is known today as the Cultural Council of Greater Jacksonville, among many other initiatives. Celebrating her legacy, her impeccable aesthetic sense, and remarkable insight into the art of her time, this exhibition highlights Holmes' personal collection of works spanning fashion, furniture, and fine art, honoring her contributions as a pioneering woman in the arts, and her dedication to the community in Jacksonville.