oneColumn
THE AMERICAN DREAM
NOVEMBER 21, 2020 - MAY 22, 2021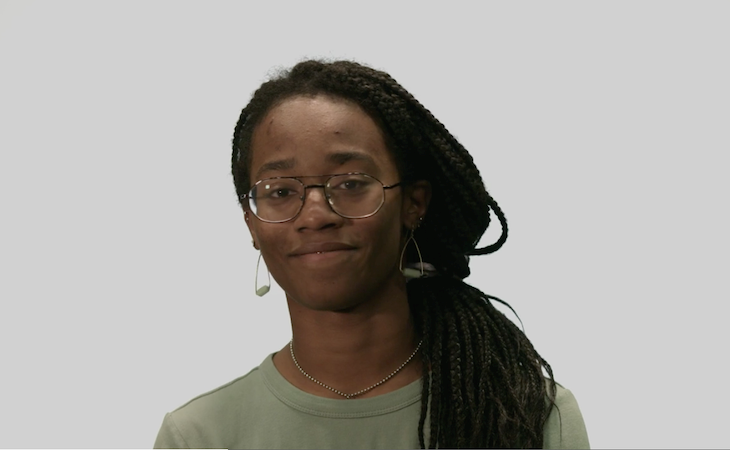 Video still from The American Dream at Museum of Contemporary Art Jacksonville, on view November 21, 2020 - March 7, 2021.
In response to a series of thought-provoking questions from artist Carl Joe Williams, senior year students from the Cinematic Arts department at Douglas Anderson School of the Arts in Jacksonville recorded fellow students talking about their family stories, the American Dream, and their vision of the future. The diversity of answers reflects the many versions of the American experience that together form our common identity.
Directed by Dr. Corey Thayer and produced and edited by Rori Links. Cinematography by Brandon Mosquiero, Dallas Thompson, and Sebastian Keller.
A special thanks to the Douglas Anderson Foundation for their support of this collaborative arts education project and partnership.