oneColumn
EXPRESS YOUR UNF PRIDE!
MAY 13, 2022 - AUGUST 28, 2022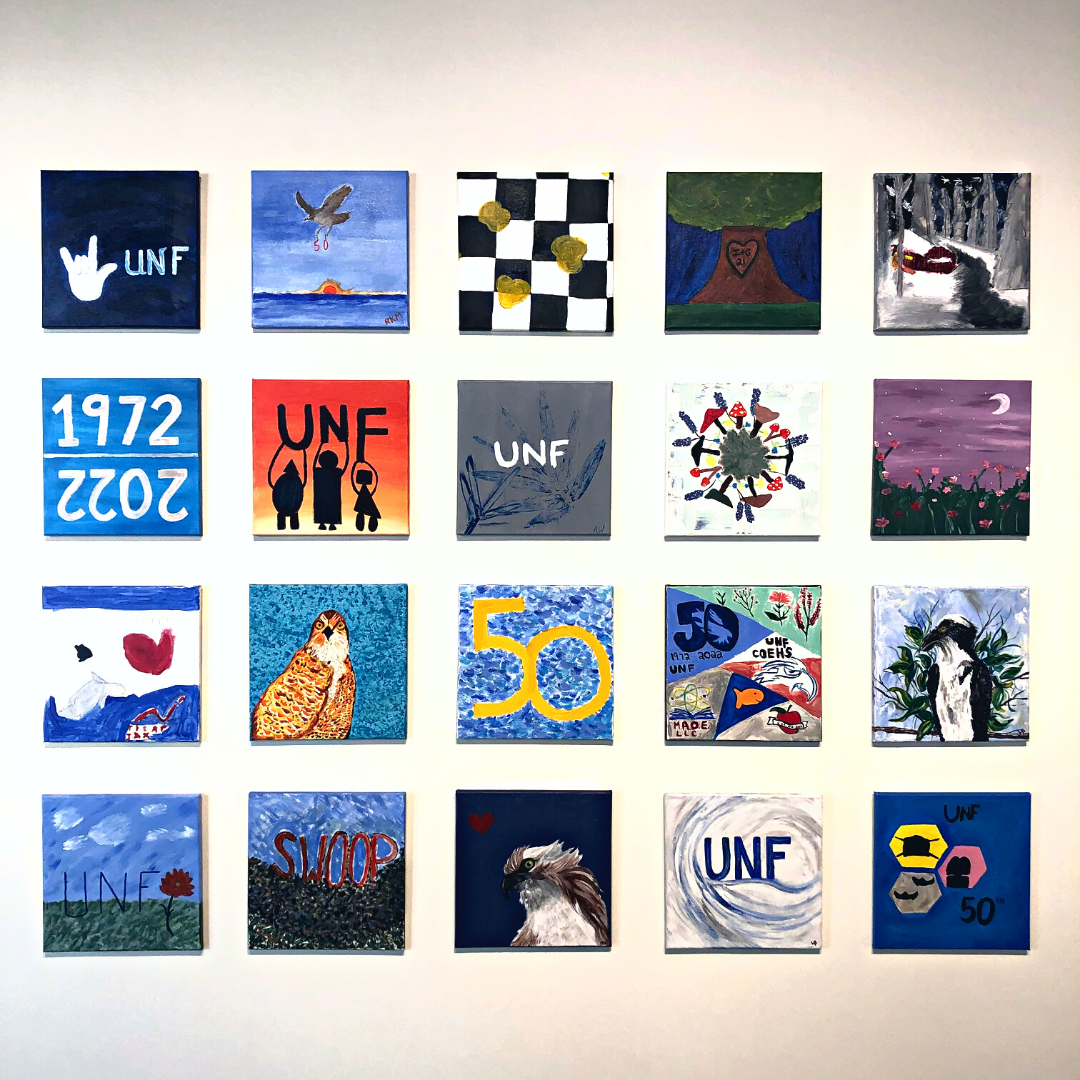 In collaboration with the College of Education & Human Services, MOCA is pleased to participate in UNF's 50th Anniversary Celebrations with the exhibition of 50 paintings created by students, staff, faculty, and alumni of the university. The various groups gathered for painting sessions, to discuss their UNF experience and take part in the celebration of the important anniversary through creative expression. The artistic collage of spirit displayed here is a result of those conversations.
The exhibit continues in the Lufrano Intercultural Gallery, located in the John A. Delaney Student Union building on campus.
TAKE A VIRTUAL TOUR