twoColumn twoRight
Three Local Companies Partner for Downtown Success
June 14, 2023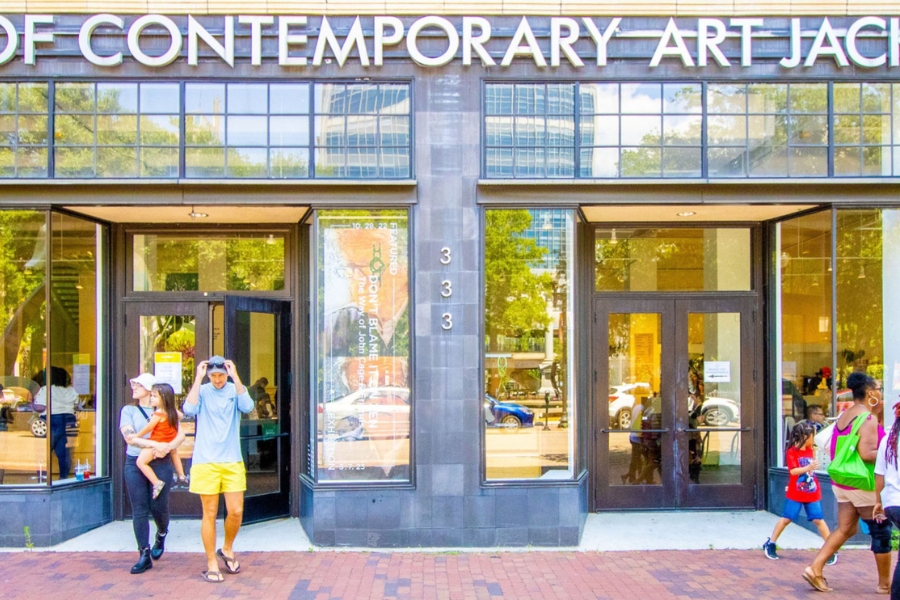 Setlan Coffee Co. and SoulFULL Eats Join Team at MOCA Jacksonville to Enhance Visitor Experience, Downtown Coffee Options, Catering, and Special Events
Setlan Coffee Co. and SoulFULL Eats have joined the Museum of Contemporary Art Jacksonville in a partnership that will bring a variety of new amenities to those who live, work, and play in Downtown Jacksonville. Setlan Coffee Co. offers artisan coffee selections to museum patrons and downtown community members alike. SoulFULL Eats, the museum's in-house caterer, offers meal prep services and high-end catering for private events and business needs.
A ribbon cutting ceremony, in coordination with JAXChamber, will celebrate the relocation of both companies to MOCA Jacksonville on Friday, June 16 at 10 a.m.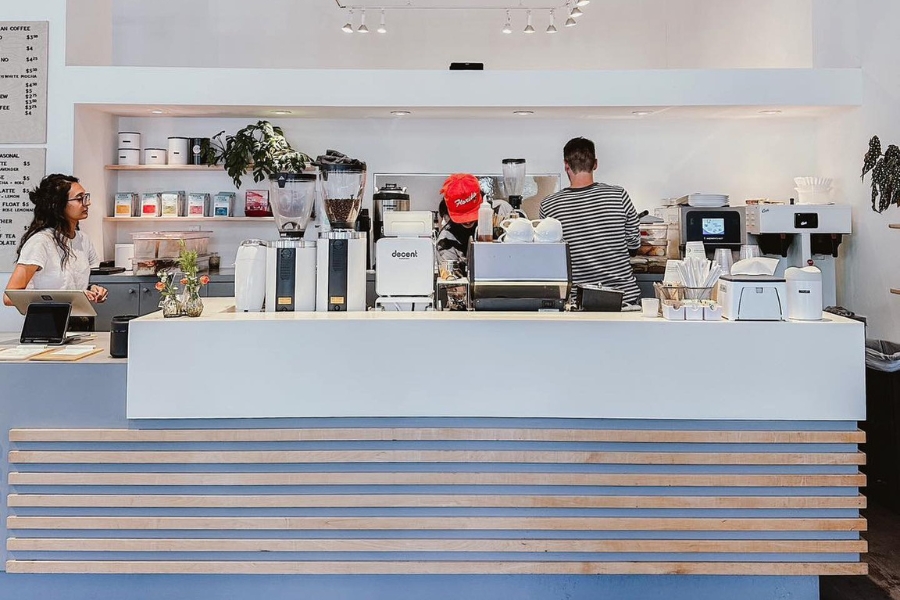 ABOUT SETLAN COFFEE CO.
Setlan Coffee Co.'s new coffee shop sits in the lobby of MOCA Jacksonville and is open to the public daily from 8 a.m. to 4:30 p.m. Monday-Friday, 10 a.m. to 4:30 p.m. on Saturdays, and 11 a.m. to 4:30 p.m. on Sundays. Additionally, the coffee shop will be open during MOCA's Museum Nights, from 5-9 p.m. on the first and third Wednesdays of each month. 
Founded by local entrepreneur Tyler Osborne, Setlan Coffee Co. exists to inspire joy through great coffee and unforgettable service experiences. Originally a coffee truck set up at the San Marco Train Station, Setlan has grown to join the museum as one of its partners. The new location within the Museum of Contemporary Art Jacksonville, at 333 North Laura Street, will offer delicious hand-crafted coffees and teas, canned beverages, quick bites, and a selection of beer and wine. With both an indoor and outdoor footprint, Setlan Coffee Co. will activate the museum space and the downtown core. As part of the museum's lobby, admission is not required to visit Setlan Coffee Co. The museum's lobby is always free to visit. MOCA members will receive a discount on coffee shop purchases.
Osborne loves working with people who energize the community. As the first social interaction in many people's days, coffee shops play an important role and the team at Setlan is committed to creating opportunities to make people's days a little better through great coffee and amazing service. 
"What an amazing opportunity to serve people in the heart of the city that we love," says Setlan Coffee Co. Founder Tyler Osborne. "We're proud to partner with MOCA Jacksonville to inspire joy through quality coffee to those living, working, and visiting downtown! We look forward to sharing our fan-favorites while also improving and expanding our food and drink options inside a beautiful shared space!"
Setlan Coffee Co. joins SoulFULL Eats as one of MOCA Jacksonville's newest partners. Founded by local entrepreneurs Chef Shantrell Mixson and Amy Saltmarsh, SoulFULL Eats offers high-end catering and meal prep services to the community, while enhancing the museum's programs and facility rentals. Together, these two companies are providing creative energy that enhances the experience of museum visitors, while bringing new life to Downtown Jacksonville. 
Learn more about Setlan Coffee Co.
Website: setlancoffee.com | Instagram: @setlancoffee
ABOUT SOULFULL EATS
Founded by local entrepreneurs Shantrell Mixson and Amy Saltmarsh, SoulFULL Eats offers weekly, restaurant quality meal prep packages as well as a high-end catering service for private and corporate events. SoulFULL aims to make the dining experience, either in home or at an event, delicious and unforgettable!
Le Cordon Bleu trained chef Shantrell Mixson started cooking at an early age, inspired by her mother and grandmother who were always in the kitchen. She uses slow food methods to honor ingredients and maximize flavors and believes in quality over all else. "We very intentionally named our company 'soul full' because it is cooked with love!" states Mixson. She is excited about this partnership because it gives SoulFULL the potential to expand their catering services and use the museum's exhibits for menu and event inspiration!
SoulFULL Eats is driven by a commitment to sustainability and a goal to minimize waste and environmental impacts. Fully compostable packaging is used in their meal prep service and local ingredients are featured whenever possible. In addition to growing these sides of the business, SoulFULL will also be launching a line of house-made products such as dressings, jams, and sauces, available for purchase at the Setlan Coffee counter. 
"We can't wait for what's coming next," says Saltmarsh, who handles all things admin for the company. "Being part of the downtown revitalization is a huge opportunity and we are ready to hit the ground running!"
About Chef Shantrell Mixson
Chef Shantrell Mixson studied French cuisine at Le Cordon Bleu and has working in fine dining for more than 15 years. Her work experience includes: Executive Sous Chef and Executive Catering Chef at 5 Diamond recipient Matthew's Restaurant; Corporate Chef for the M Shack brand; Head Chef with the Ocean 5 Restaurant at Amelia Island Country Club; and Restaurant Manager at several Florida and Georgia dining locations, and has also shared her culinary talents in the Bahamas at the Cat Cay Yacht Club. A native of Jacksonville, Shantrell credits her mother and grandmother for her passion for cooking. The kitchen is her school, her church, and her happy place, and she loves making others smile with her food.
About Amy Saltmarsh
Amy Saltmarsh studied Agritourism at NC State and has worked in catering, as the manager of the Riverside Arts Market (RAM) and several other farmers markets, and with community supported agriculture programs like The Produce Box. She's always had a love for food and fitness, and now owns a CrossFit Salt de Terre in Riverside. She believes in a whole-body approach to wellness and wishes to better assist her clients in reaching their health and wellness goals.
Learn more about SoulFULL Eats
Website: soulfulleatsjax.com | Facebook: @soulfulleatsjax | Instagram: @soulfulleatsjax