twoColumn twoRight
BLUE STAR FREE MILITARY ACCESS PRESENTED BY CSX
June 23, 2023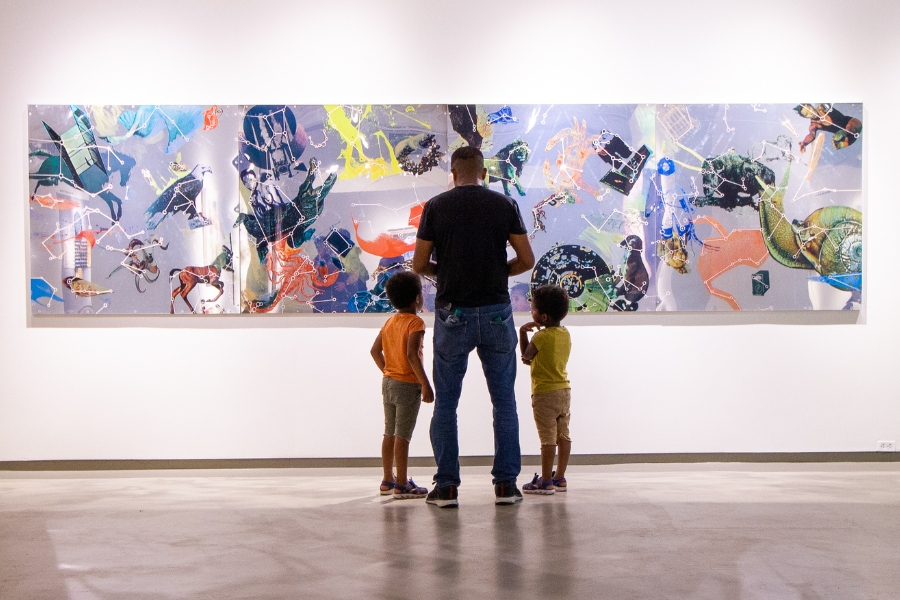 Showing Support and Appreciation for Area Military Families and First Responders
MOCA Jacksonville, a cultural institute of the University of North Florida, has proudly joined forces with Blue Star Museums and CSX to offer free admission to the families of active duty and former military and first responders from Memorial Day weekend through Labor Day weekend. The Blue Star Museum initiative is a collaboration between the National Endowment for the Arts, Blue Star Families, the Department of Defense, and more than 2,000 museums nationwide that wish to show appreciation for military families who face multiple deployments and reintegration challenges. To support this program, CSX partnered with MOCA Jacksonville to expand this free admission opportunity to include not only active-duty military, but also former military and first responders. 
"Through its Pride in Service Initiative, CSX is committed to improving the lives of our nation's military, veterans, and first responders," says John Kitchens, CSX Corporate Citizenship Director. "Providing an opportunity for families to enjoy the MOCA experience is a meaningful way to support our military and help them feel more welcome in the community. MOCA is a Jacksonville treasure with something for everyone to discover."
Based in Jacksonville, CSX is one of the nation's leading transportation suppliers with rail and intermodal businesses that offer a broad range of services including traditional rail service and intermodal container and trailer transport. The company's headquarters is located in Downtown Jacksonville, just a few blocks from MOCA Jacksonville. Both CSX and MOCA are working to provide opportunities to area military families and support the revitalization of downtown. 
Through its commitment to community building, MOCA Jacksonville provides access to arts and educational experiences for the entire community, introduces contemporary art to thousands of students in Duval County through school tours and family programming, and supports local artists through the exhibition of innovative, locally-created works of art. With an ambitious program schedule, MOCA provides a platform for community discussion and debate, critical and creative thinking, and cultural exploration, while acting as a vital community convener for creative conversation. The museum team is committed to providing opportunities to connect and experiences that are welcoming, respectful, thought-provoking, and engaging.
To take advantage of this program, please bring valid military or first responder identification. Those who qualify are welcome to bring up to five family members. Learn more about visiting MOCA Jacksonville by clicking here.