twoColumn twoRight
MOCA JACKSONVILLE ANNOUNCES ACQUISITION OF WORK BY UNF ALUMNUS
January 24, 2023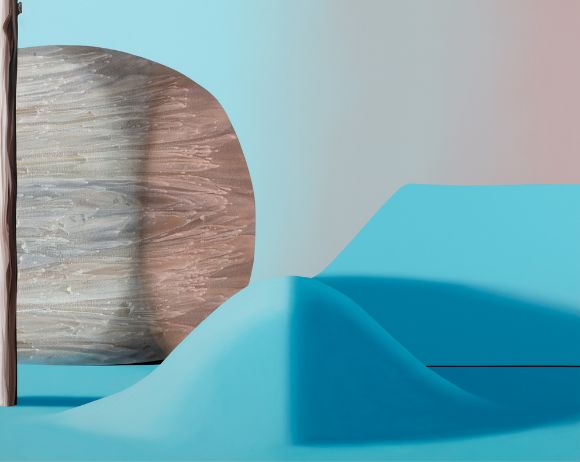 BY MOCA STAFF
MOCA Jacksonville, a Cultural Institute of the University of North Florida (UNF), announces the acquisition of Climb (2019), a painting by artist Anna Membrino. The piece is on view at the museum through February 12 as part of FIFTY: An Alumni Exhibition. Climb is the most recent acquisition to the museum, and one of three recent UNF Alumni works to be acquired, in addition to Fog in the Key of Trees (2016) by Doug Eng and Black Bodies (2019) by Deja Echols.
Co-curated by Caitlín Doherty, Executive Director, MOCA Jacksonville and Louise Freshman Brown, University of North Florida, Distinguished Professor Emerita, the FIFTY: An Alumni Exhibition currently on view at the museum through February 12 showcases the work of fifty artists, each having graduated from the UNF Department of Art, Art History and Design, and having carved substantial careers as professional, practicing artists. 
MOCA Jacksonville's Permanent Collection consists of more than 1,000 works of art, focused on those created from 1960 to the present and including painting, printmaking, sculpture, photography and new media. The institution's collecting priorities endeavor to create a permanent collection of significant depth, scope, and quality, representative of the art, artists and ideas of our time. The museum's collection aims to contribute to the ongoing development of equity in art history by elevating artists of diverse identities, backgrounds, and experiences, and creating tangible change through the institution's DEIA work. Membrino's addition to the collection expands upon the museum's holdings of work by female identifying artists, currently making up 26% of its collection (compared to the national average for museum collections at 13%). 
"Membrino's work adds to the strength of the museum's holdings by contemporary abstract women artists" says Senior Curator Ylva Rouse, "joining the ranks of Anke Weyer, Jill Nathanson and Jackie Saccoccio. These artists continue the exploration of the processes and techniques of abstract mark-making as taken up by the 20th century Gestural and Post-Painterly Abstraction movements represented in MOCA Jacksonville's Collection."
ABOUT ANNA MEMBRINO
Anna Membrino was born in Maryland in 1986. She holds an MFA from Southern Methodist University and a BA and BFA from The University of North Florida. She has also studied at The Rhode Island School of Design and Parsons at The New School. Membrino has been awarded residencies at Can Serrat in El Bruc, Spain; Sanskriti Foundation in New Delhi, India; and Radius Workshops in Grambois, France. 
In Membrino's recent work she manipulates assemblages of two dimensional and three dimensional forms. Her paintings hover between the canons of still life and landscape painting with a nod to abstraction. Light pours into the works, breathing life into bare landscapes intentionally devoid of figures or structures. Thoughtfully placed objects within the composition might inform the viewer as to a date of existence. Light becomes the sole storyteller in Membrino's paintings. The viewer recognizes its angles and shadows; known references to a time of day or season. The colors in these landscapes may be unnatural, the shapes ambiguous, but the light is a familiar entity.
Membrino's work has been featured in New American Paintings, Patron Magazine, Paper City Magazine, Juxtapose, and D Magazine. Her work is included in prestigious private and public collections including UT Southwestern in Dallas, Gardere Wynne Sewell law firm in Dallas, and Fidelity Investments. The artist currently lives and works in Dallas, Texas.