BRIANNA SHARPE
oneColumn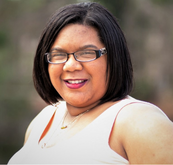 REGISTRAR
---
Brianna Sharpe possesses over 10 years of museum experience engaging with artists, students, collectors, and community partners both in the United States and throughout the world. Prior to joining the MOCA team in 2021 she served as Registrar for Imagine Museum and the Anna Lamar Switzer Center for Visual Arts.
Prior to relocating she served on the Board of Directors for First City Art Center, the Board of Trustees for the Visual Arts Association of Northwest Florida and volunteered with numerous community arts and culture organizations with the state of Florida.
Brianna is an alumna of the University of North Florida where she earned her B.A. in Art History with a minor in Theater and completed her M.A. in Museum Studies from Southern University at New Orleans in 2018.
CONTACT